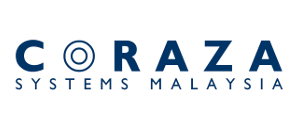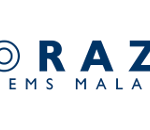 Coraza Systems Malaysia Sdn Bhd
Coraza Systems Malaysia Sdn Bhd is Hiring!!
Coraza Systems Malaysia Sdn Bhd is one of the global providers of precision metal products. Our products are recognized by global customers. From concept designing to prototyping & mass production, we provide full-fledged service to an extensive range of industries for example, aerospace, life science, semiconductor front-end & back-end, instrumentation and etc. A career at Coraza Systems Malaysia Sdn Bhd offers infinite possibilities and opportunities. Come to grow and thrive with us!
Accountant
Job Descriptions:
Monitor costing, perform costing analysis. Highlight loss-making if any.
Maintain and updating fixed asset to ensure its completeness and accuracy. Tagging and quarterly verification of fixed asset to ensure it ensure its existence.
Cost centre reporting.
Inventory Costing, Inventory Control and coordinate annual inventory count activities.
Assist in internal and external audit activities.
To carry out all assignments as per required by the Finance Manager and Head of the Company from time to time.
Job Requirements:
Possess Degree in Accountancy or equivalent in accounting. Preferably Cost Accounting graduate.
Analytical and meticulous for details.
At least 3 years working experience in manufacturing is preferred.
Computer skills – basic knowledge of Microsoft Office ( Word, Excel & Power Point).
Ability to work under pressure with a positive attitude and cope with tight deadlines.
Sufficient Proficiency in English, i.e. able to manage conversations with our internal and external customers in English (& be understood/understand) is a definite requirement.
Preferable who can speak and understand Mandarin.
*Interested candidates can send your resume to farhanah@corazasystems.com.my or visit http://corazasystems.com.my for more information about the vacancy.