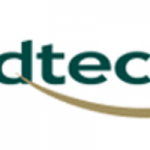 Mindteck Software Malaysia Sdn Bhd
Mindteck Software Malaysia Sdn Bhd is Hiring!
MINDTECK, a global technology company established in 1991, provides Product Engineering solutions and Information Technology services to top-tier Fortune 100 companies, start-ups, leading universities and government entities worldwide. Many of the company's clients have been featured in the list of Top 100 Global Innovators 2014 published by Thomson Reuters, the Top 50 Process Instrumentation and Controls Suppliers in the industry published by ARC Advisory Group, and the Top 25 Instrumentation Firms 2014 published by Chemical & Engineering News (C&EN). Mindteck's strong focus on offering exceptional engineering value to Industry verticals, such as Life Sciences, Smart Energy, BFSI, Semiconductor and Public Sector, has helped many of the world's top companies with their end-to-end technology services.
C/C++ Software Developer
Job Descriptions:
To be involved in software development enhancement for Motorola Dispatcher Deskset firmware development.
Responsibilities involves Software development, testing, defect fixing and documentation creation.
Job Requirements:
Bachelors Degree holder
Expert with at least 3-5 years of experience of C/C++ development
Experience in C/C++ programming, VxWorks, Tilcon
Good communication skills
*Interested candidates who meet the above criteria are invited to submit their application with a detailed resume stating current & expected salary to Ms. Veena at
Veena.veedu@mindteck.com OR call 04-6158029 for further enquiries.