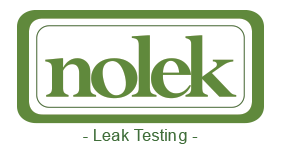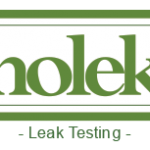 Nolek Sdn. Bhd.
Nolek Sdn. Bhd. is Hiring!!
Nolek is the world's leading total solution provider of leak testing, proof testing, leak detection, helium charging and recovery and non-destructive testing equipment, especially active in the Life Science industry. The company was founded in 1973 and the headquarter is located in Southern Stockholm, Sweden. Today Nolek has subsidiaries in Malaysia, USA, Denmark & Hungary as well as approximately 15 distributors worldwide. Nolek has production facilities in both Sweden and Malaysia.
Product & Services
Nolek is specialised in proof testing, leak testing, helium charging and recovery, and non-destructive testing equipment. Our main application areas for leak testing are within the following industries:
Automotive
Packaging
Air condition components
Electronics
Pharmaceutical and Medical
Heat Exchangers and Condensers
Hydraulic and pneumatic
Casting
Water armature and pumps
Machine builders
Senior Mechanical Designer
Job Descriptions:
Specialize in leak test technology
In charge of the mechanical design of equipment
Prepare a solution that will meet or exceed the customer's specification
Handle and complete project modification to meet customer responsible requirement
Strictly execute projects' schedule and quality requirement
Detail design according to project requirement, and standard sourcing
Initiative report to mechanical head & PM when project problem arise and project delay
Explain machine drawing, function and the key point to before assay
Assist production department with assembly, debugging, installation and after-sales services
Provide Technical support to technician
The assistant standard of Mechanical Department
Involve in Project Management
Guiding fresh/new engineer to handle the project and in the same time explain/lead fresh/new engineer to explore mechanical knowledge.
Become a leader of the large project and accompany other mechanical engineers to build machine accordingly to customer requirement.
Job Requirements:
Candidate must possess at least Diploma/Advanced/Higher/Graduate Diploma, Bachelor's Degree/ Post-Graduate Diploma/Professional Degree in Engineering (Mechanical), Engineering (Mechatronic/Electromechanical) or equivalent.
Required language(s): Bahasa Malaysia, English, Mandarin
At least 2 Year(s) above of working experience in the related field is required for this position.
Preferably Junior or Senior specialized in Engineering – Mechanical/Automotive or equivalent.
Willing to travel locally and overseas.
Applicants must be willing to work in Penang Science Park, Simpang Ampat.
*Interested candidates may submit your resume to HR Department at smkong@nolek.com.my or call the office at 04-5040788 for more information.