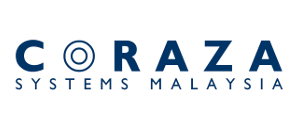 Location Map:
8YWuBseQRCG2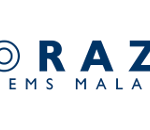 Coraza Systems Malaysia Sdn Bhd
Coraza Systems Malaysia Sdn Bhd is Hiring!!
Coraza Systems Malaysia Sdn Bhd is one of the global providers of precision metal products. Our products are recognized by global customers. From concept designing to prototyping & mass production, we provide full-fledged service to an extensive range of industries for example, aerospace, life science, semiconductor front-end & back-end, instrumentation and etc. A career at Coraza Systems Malaysia Sdn Bhd offers infinite possibilities and opportunities. Come to grow and thrive with us!
Sourcing Engineer
Job Descriptions:
Review supplier's processes and identify improvement opportunity in processes and systems at supplier locations to improve Quality, Cost and Flow of supplied materials throughout the entire supply chain.
Involvement with New Product Introduction (NPI) to ensure the integrity and clarity of engineering drawing requirement and all expectations are communicated effectively to supporting suppliers.
Interaction with NPI team to ensure suppliers are involved in development and review of specifications to promote Design for Manufacturability.
Use project management skills to investigate alternate sources for reduced cost or improved quality.
Continuous involvement in the supplier selection process to develop a supply base that provides a competitive advantage in quality, cost, delivery and technology.
Job Requirements:
Degree in Engineering or Technical or equivalent.
Minimum 2 years of relevant working experience. Candidates with engineering discipline with a concentration on Supplier Quality experience are highly preferred.
Able to interpret technical details.
Excellent interpersonal and communication skills, with the ability to form good teamwork and with a positive work attitude.
Strong communication skills, written and verbal in English.
Result oriented and pro-active.
Positive work attitude, a self-starter, able to work individually or in a team.
Knowledge of Microsoft Outlook and Microsoft Office (Word, Excel & Power Point).
*Interested candidates can send your resume to farhanah@corazasystems.com.my or visit http://corazasystems.com.my for more information about the vacancy.