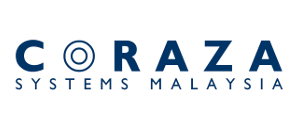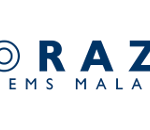 Coraza Systems Malaysia Sdn Bhd
Coraza Systems Malaysia Sdn Bhd is Hiring!!
Coraza Systems Malaysia Sdn Bhd is one of the global providers of precision metal products. Our products are recognized by global customers. From concept designing to prototyping & mass production, we provide full-fledged service to an extensive range of industries for example, aerospace, life science, semiconductor front-end & back-end, instrumentation and etc. A career at Coraza Systems Malaysia Sdn Bhd offers infinite possibilities and opportunities. Come to grow and thrive with us!
Supply Chain Executive
Job Descriptions:
To develop the Supply Chain Logistics process landscape with reference to the SCOR framework.
To earmark the integration points from total Supply Chain to Manufacturing Operations, Engineering, Sales, Finance & Controlling and Customers.
To constantly review demand and customer changes – identify, lead and drive implementation of solutions to meet Customer changes.
To provide problem-solving, root cause analysis support.
To provide support to overall issues pertaining to operation & logistics.
To review inventories and orders.
To evaluate suppliers and enhance existing Supply Chain business processes and identify gaps.
To analyze ordering proposals. Look into sub con contracts.
To work out an agreement with suppliers.
To involve in planning and executing of orders.
To organize and set up databank, install and maintain a compilation of quality reports pertaining
to KPIs, analysis, operations performance,
To focus and to ensure effective Customer Demand Fulfilment.
Job Requirements:
Possess Degree in Supply Chain Management / Information Management / Shipping / Logistic / Administration or equivalent field.
At least 5 years working experience in manufacturing / Logistic / Supply Chain key processes (Planning, Data Management) / Lean.
Good in manage people and communication skills.
Have knowledge in ERP systems.
Ability to work under pressure with a positive attitude and cope with tight deadlines.
Analytical and meticulous for details.
Sufficient Proficiency in English, i.e. able to manage conversations with our internal and external customers in English (& be understood/understand) is a definite requirement.
*Interested candidates can send your resume to farhanah@corazasystems.com.my or visit http://corazasystems.com.my for more information about the vacancy.