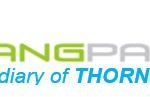 Siangpack Sdn Bhd
Siangpack Sdn Bhd is Hiring!!
SIANGPACK is a subsidiary company of Thornico Group in Denmark. Thornico is a family owned conglomerate consisting of a global group of companies operating in a truly diverse business portfolio comprised in seven different business sectors, namely food, food technology, packaging, sport & fashion, shipping, real estate and investments. The Group is the world largest company with fully integrated businesses and capabilities in egg-related industries covering egg packaging, egg packaging manufacturing machinery, egg grader and farm packing machinery, egg processing machinery, product trading and food technology. SIANGPACK is part of Egg Packaging Division and the Division has global manufacturing facilities in Europe, South America, United States, Canada and Malaysia.
Technician
Your job responsibilities as a Technician are:
You will be in-charge for machine set-up, machine and mould maintenance activities and to conduct housekeeping activity according to Preventive Maintenance Schedule.
You are required to record all preventive maintenance activities and maintain it quality records for analysis purposes.
You are required to facilitate equipment servicing and troubleshooting for machine-related issues.
You are required to carry out mould and machine set-up validation activities and to assist on a special maintenance project.
You are required to work closely with related departments on machine, mould and product quality issues.
You are required to maintain, monitor and controlling parts inventory.
You will be assisting, in general repairing such as plumbing, painting, cleaning, welding works, electrical and mechanical activities.
You are required to standby on call for any urgency issue and support for overtime works whenever is needed.
Competency Requirements:
In order to apply for this position, it will be added advantages if you have fulfilled below job requirements.
You have at least Diploma /Advanced/ Higher/ Graduate Diploma in Engineering (Electrical and Electronic / Mechanical) or equivalent.
You have at least 2 years of working experience in the related field. However, fresh graduates are encouraged to apply for this position.
You have basic knowledge and skills in process basic mechanical and electrical knowledge, machine cleaning and setup skills.
Preferably Non-Executive specializing in Maintenance/Repair (Facilities & Machinery) or equivalent.
*Interested candidates can send your updated resume to hr@siangpack.com or contact HR Department at 604-3998673 for more details.