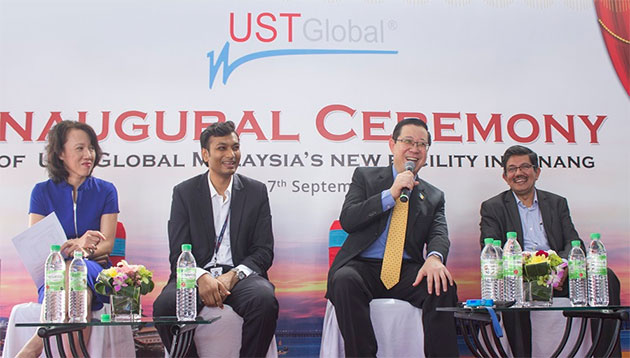 UST Global, the provider of digital and technology solutions, has announced the opening of a new facility in Penang,  Malaysia, marking its second center in the state.
Commenting on the new facility, Amar Chhajer, country head of Malaysia, UST Global, said, "We are committed to innovative talent development, management and recruitment in Penang and are working towards having 1,000 more employees onboard in the next three years."
He added: "Our new facility will cater to the needs of our customers with specialized services and customized solutions that enable us to bring best-in-class high-end capabilities to our customers. Our goal in this expansion is to create a workplace that not only engages employees but also helps to improve the firm's operational efficiencies."
The opening of this new center expands UST Global's presence in Malaysia and in the Asia-Pacific region significantly. The new facility is in a strategic location for IT and engineering companies in Penang.
The Chief Minister of Penang, Y.A.B Tuan Lim Guan Eng, along with the senior officials from industry associations like InvestPenang, CREST, MDEC, and MIDA, were present at the inauguration held on 8 September.
Read more at http://www.humanresourcesonline.net/ust-global-to-hire-1000-more-employees-in-penang-by-2020/?utm_campaign=20170911_hrdaily&utm_medium=email&utm_source=MY&utm_content=topstory