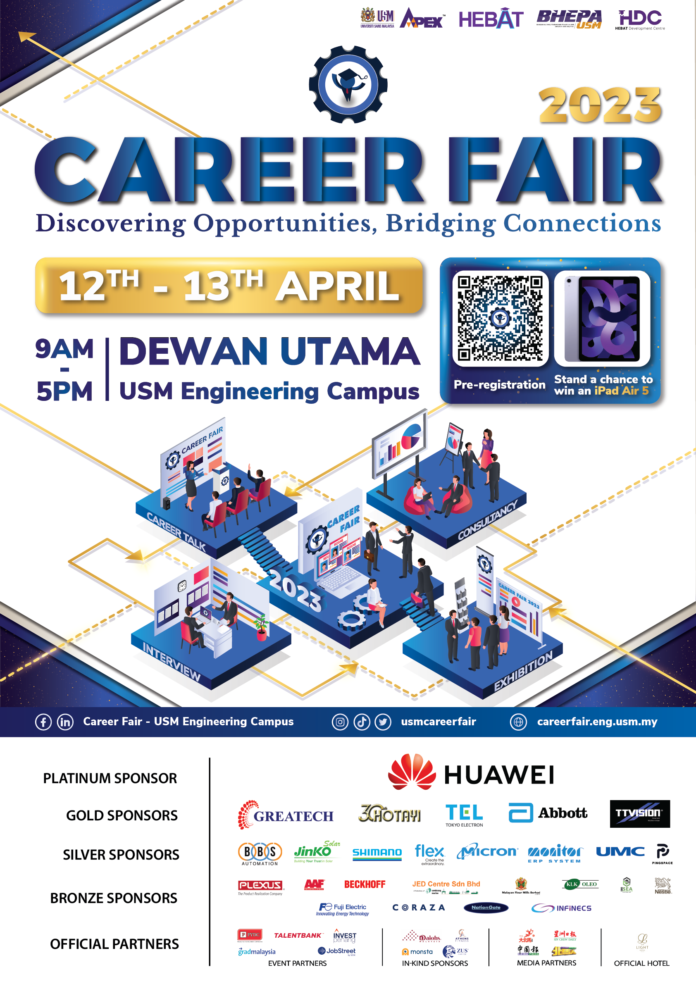 Are you a student or jobseeker looking for opportunities to jumpstart your career? Look no further than the USM Engineering Campus Career Fair! Meet with top employers and explore career paths in various industries. Join us now and take the first step towards your dream career in Penang!
Over local and multinational companies are joining this career fair to bring you the best job-hunting experience.
All booth exhibitions, career talks, company consultancy, and interview sessions will be carried out in person. Do mark your calendar down to connect with your desired companies.
Below are the details of the event:
Date: 12th and 13th April 2023
Time: 9:00am to 5:00pm
Venue: Dewan Utama, USM Engineering Campus
You may now pre-register by clicking on the pre-registration link below to skip the queue.
Career Fair 2023 – : https://rb.gy/aa7tiy
For more details on USM Engineering Campus Career Fair 2023, kindly click on the link below:
https://linktr.ee/usmcareerfair