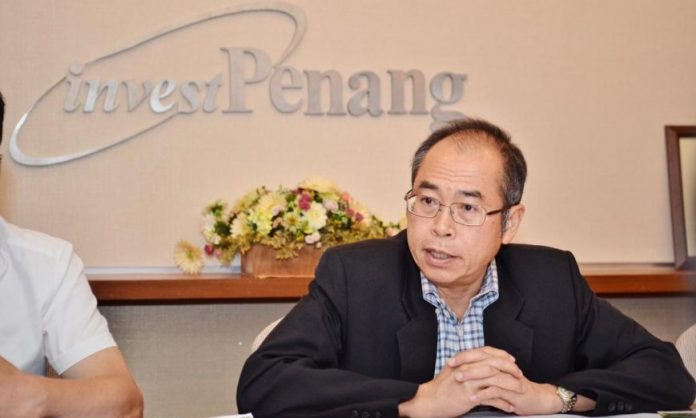 A GATHERING of some of the top brains from the electronics manufacturing companies from Penang and Shenzhen will take place when the 1st International Electronics Elite Forum and Run (IEEFR) 2019 is held at Hotel Equatorial in Penang from Aug 16 to 18.
About 200 local industry leaders in Penang and 100 Chinese electronics manufacturers and leaders of China's electronic equipment manufacturing companies, including ZTE, have been invited to the forum
Also invited are the elites from the electronics manufacturing sectors in Japan, South Korea, Germany and the United States.
InvestPenang, a principal agency of the Penang government for the promotion of investment, and the Shenzhen Terminal Electronics Manufacturing Association (TEMA) are the joint organisers of the IEEFR 2019.
InvestPenang director Datuk Seri Lee Kah Choon, who is also the special adviser to Chief Minister Chow Kon Yeow, said during this trade war between China and the United States, Penang could contribute towards the supply chain for the Chinese as well as the Americans.
"We've taken the initiative to visit Shenzhen to tie up with TEMA to see in what way the Penang supply chain can be tapped upon by the Chinese manufacturers as well as investors," Lee told a press conference at investPenang in Bayan Lepas today.
"This particular forum that we are going to hold on Aug 16 is the first such collaboration between the Penang electronics manufacturing community and our China counterparts.
"This is going to be first and definitely, this is not going to the last (collaboration). Their members will be coming over here to share with us their knowledge and visit Penang to have a good idea of what sort of product and capability we've in Penang.
"It's an opportunity for our Chinese guests to familiarise themselves with the big names that we have in Bayan Lepas, and also to have a view of the industrial park that the PDC (Penang Development Corporation) and state government manage."
Also present were TEMA secretary general Tab Chen, PSDC chief operating officer Lim Wei Chen, IEEFR chief executive officer Law Yee Tee and Actife Style event director Anddrew Loh Lean Hock.
The event is endorsed by the Malaysian Investment Development Authority (MIDA) and the execution units are IEEFR Sdn Bhd and Actife Style Concept Sdn Bhd.
Penang, with nearly 50 years of industrial development, is now one of the world's top five largest electronics manufacturing and semiconductor manufacturing clusters, as well as the choice of manufacturing base for many European, American and Japanese electronics companies.
Shenzhen, on the other hand, is one of the most important electronics manufacturing hubs in China.
Most of the Chinese world-class electronics companies are based in Shenzhen. It has a complete supply chain for various stages including product design, material management, equipment design, semiconductor testing and packaging, assembly and product packaging, etc.
Manufacturing corporations could easily procure materials, equipment and services needed in their operations from within and around Shenzhen. All deliveries to the manufacturing plants can be made within half-an-hour.
"We look forward to exchanging ideas and experience with Penang. Since we have started to develop electronics manufacturing in Shenzhen 20 years ago, the industry has developed very fast. Shenzhen is now home to many major Chinese electronics and electrical companies, including Huawei," said Chen.
In addition to the international forum, the organising committee is joining forces with PSDC, in conjunction with its 30th anniversary celebration, to hold the International Electronic Elite Run on Aug 18 at PSDC from 6am to 10.30am.
"It's an 11km run within the industrial park in Bayan Lepas. All the proceeds will go towards charity. Our run this time is longer than the 5km run we held during our 20th anniversary celebration in 2009," Lim said.
For forum and run registration, contact:
International Electronics Elite Forum and Run (IEEFR Sdn Bhd)
Mr Y.T. Law (+60124776917), Ms Mayl Yeap (+6017477888), Ms Zeit Ayuni (+601112424342).
Shenzhen Terminal Electronics Manufacturing Association (Mr Eddy Wang +86-18616317261)
Actife Style Concept Sdn Bhd (Mr Anddrew Loh +6017-8789373).
For International Electronics Elite Forum online registration, visit http://www.actifestyle.com/events/IEEF2019 while for International Electronics Elite Run online registration, go to http://www.actifestyle.com/events/IEER2019
Source: Buletin Mutiara (https://www.buletinmutiara.com/electronics-firms-from-shenzhen-and-penang-invited-for-elite-forum-and-run/)