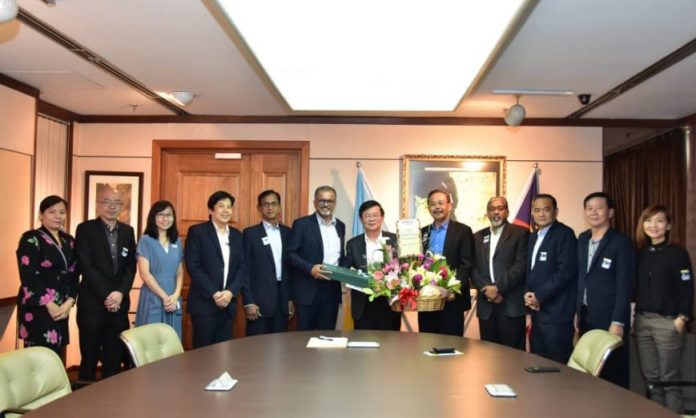 PROVIDING customers with a wonderful shopping environment can be tough.
The way how customers shop is rapidly changing, making it a real challenge for operators to find ways to make the shopping experience as memorable and exciting as possible.
Standing majestically in the heart of Bukit Jambul is the Kompleks Bukit Jambul, or fondly known as KBJ.
The mall has stood the test of time, consistently providing its customers with valuable retail experience over the years.
KBJ Joint Management Body chairman Datuk Jugal Kishor Shivlal said some 60% of visitors to the mall are foreigners.
"The JMB has spruce up the mall since it took over in 2007. We strive to provide our customers with exciting events such as our Ratu Kebaya competition," he told Chief Minister Chow Kon Yeow during his courtesy visit at Komtar today.
He said that businesses at the mall had slowed a little due to the current economic situation.
Also present were former KBJ JMB chairman K.H Chan and the JMB committee members.
Chan said that the mall is also actively involved in various charity programmes.
Chow commended the JMB for its efforts and encouraged it to continue holding exciting events at the mall.
_____________________________________________________________________________________________________
Source: Buletin Mutiara (https://www.buletinmutiara.com/iconic-mall-continues-to-provide-unique-shopping-experience-for-shoppers/)