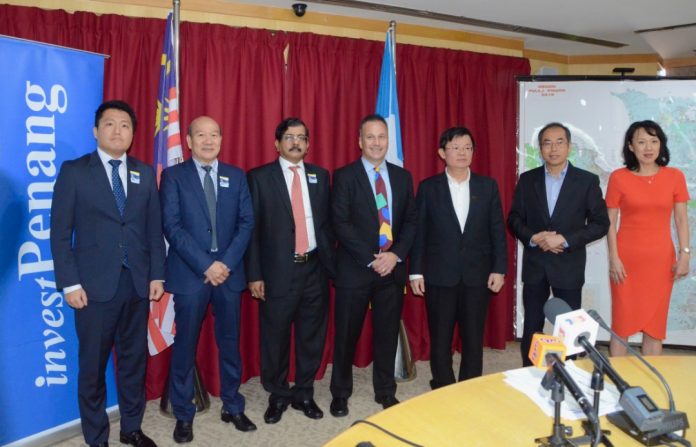 PRESS STATEMENT BY YAB TUAN CHOW KON YEOW, CHIEF MINISTER OF PENANG ON THE APPOINTMENT OF THE PENANG STRATEGIC INVESTMENT ADVISORY COUNCIL 
4 APRIL 2019
___________________________________________________________________________________________________________
investPenang is the state's investment promotion agency and total service provider to the manufacturing and services sectors. In order to support investPenang's role to sustain, rejuvenate and further promote investment, I am pleased to announce the establishment of "Penang Strategic Investment Advisory Council", which is a joint effort from the state government and the private sectors.
To be appointed by the Chief Minister, the council members comprise individuals with vast experience and respected as thought leaders from their respective industries. It is the intention of the State to construct a council with members from diversified background so as to obtain comprehensive inputs from the industries, which enable the state to form constructive policies. The council will also include members from the State officers and agencies.
Essentially, the council members will take an active role to advise the State on measures to develop and enhance Penang as a destination of choice for strategic investments in industrial, technology, business and services sectors. Tapping on their firsthand information about the global market and technology trends, I believe that the council members could provide fruitful inputs to the State on potential business opportunities and challenges.
This is the full list of the Penang Strategic Investment Advisory Council members:
1. YAB. Tuan Chow Kon Yeow, Chief Minister of Penang (Council Chairman)
2. YB. Dato' Ir. Hj. Ahmad Zakiyuddin bin Abdul Rahman, Deputy Chief Minister 1
3. YB. Prof. Dr. Ramasamy A/L Palanisamy, Deputy Chief Minister 2
4. YB. Dato' Haji Abdul Halim bin Haji Hussain, EXCO for Local & International Trade, Consumer Affairs and Entrepreneurship Development
5. Dato' Seri Lee Kah Choon, Special Advisor to the Chief Minister of Penang and Director of investPenang
6. Dato' Loo Lee Lian, Chief Executive Officer, investPenang
7. Dato' Heng Huck Lee, Chief Executive Officer, Globetronics Technology Bhd.
8. Dr Yuma Konishi, Managing Director, Texchem Life Sciences Sdn Bhd
9. Mr Dave Mitchell, VP & General Manager, Manufacturing & Distribution, Malaysia, Boston Scientifics
10. Mr Lim Yong Jin, President – Asia Pacific, Plexus Manufacturing Sdn Bhd
11. Mr Srinath Sambasivan, Managing Director, Head of Citigroup Transaction Services Penang & Asia Trade Operations Head, Citigroup Transaction Services (M) Sdn Bhd
___________________________________________________________________________________________________________
Photo credit: Buletin Mutiara