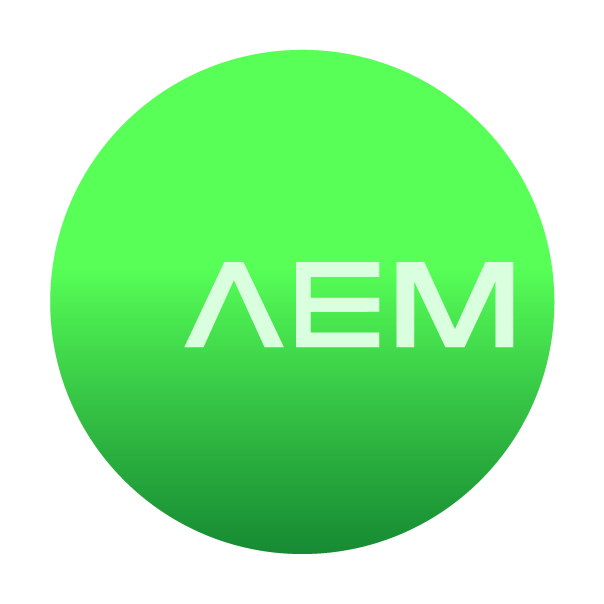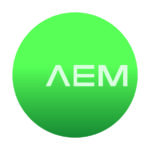 AEM Microtronics (M) Sdn. Bhd
AEM Microtronics (M) Sdn. Bhd
AEM is a global leader in test innovation. We provide the most comprehensive semiconductor and electronics test solutions based on the best-in-class technologies, processes, and customer support. AEM has a global presence across Asia, Europe, and the United States. With manufacturing plants located in Singapore, Malaysia (Penang), China (Suzhou), and Finland (Lieto), and a global network of engineering support, sales offices, associates, and distributors, we offer our customers a robust and resilient ecosystem of test innovation and support.
AEM Holdings Ltd is listed on the main board of the Singapore Exchange (Reuters: AEM. SI; Bloomberg: AEM SP). AEM's head office is in Singapore.
Position available:
1- Production Planner
Job Responsibilities:
Plan and drive to achieve sales revenue and company goals as per target. (Output Plan to Test).
Expedite operations that delay / recovery schedules and alter schedules to meet unforeseen conditions.
Review monthly production schedule.
Coordinate with production Supervisor and other department to strictly monitoring production WIP progress on related issues to ensure smooth running of production.
Responsible for pulling products from Finished Goods Warehouse for rework purpose due to quality related issues.
To be in-charge of material control
Develop master production schedule and material expediting.
Build forecast based on the Production output and material status.
Monitor's production and raw material costs
Liaise with customer and resolve issues that may lead to potential delay of shipment.
Communicate with the relevant parties to support customer inquiries and lines down situation.
Monitor material movement to avoid wastage.
Fast respond if any lot out happened inside wafer production area.
Need to ensure material arrive on time by having good communication with vendors.
Job Requirements:
A recognized bachelor's degree in Business Study/ Manufacturing/ or any other related fields.
Fresh graduate preferable.
Decisiveness, Stress Management Skills, Leadership, Excellent Organizational Skills, Good Written and Oral Communication Skills, Mathematics Skills, Especially in the Area of Statistics
2- Buyer / Purchaser
Job Responsibilities:
Prepare and feedback the best costing for Sales department for out source process to be competitive in the industry.
Conduct cost down program in support of company goal and budget.
Implement departmental process flow and procedures to maximize output.
Adherence to company rules, regulations and procedures.
Establish work schedule and process flows.
Coordinate and monitor the work of various sections involved in material sourcing.
Negotiate with supplier on price and delivery, schedule and expedite materials.
Work closely with production supervisor to meet customer satisfaction.
Prepare & issue Purchase Order.
To monitoring vendors' performance in the area of parts delivery, parts quality and responsiveness to demand changes.
Procure on new products and existing products parts.
To minimize parts obsolescence in store.
Monitor performance and implement improvements.
Ensure vendor quality of service and products produce.
Manage and maintenance of vendor list.
Liaison with procurement manager / operation manage in development of strategic plans for operational activity.
Perform any other tasks and duties that are essential to the objectives of the Company.
Job Requirements:
Candidates must possess at least Diploma/Degree in related field, preferably in Procurement /Supply Chain/Materials Management /Business Management/ Purchasing/Engineering or equivalent.
Certificate holder with vast experience is also welcome to apply.
At least 3 years of working experience in manufacturing environment.
Good communication, negotiation, and problem-solving skills.
Able to work under stress and time constraint.
Proficiency in Excel and Microsoft Office products.
Able to handle SAP system for document maintenance.
Knowledge to interpret mechanical drawing is an advantage.
Good command of spoken and written English, Bahasa Malaysia and Mandarin will be an advantage.
3- Supplier Quality Engineer
Job Responsibilities:
Assess & develop supplier capability through regular quality control audit/ technical assessment at supplier site to validate effective deployment of corrective & preventive actions, ensure supplier continue to work in compliance with company.
Support new product launches to ensure supplier quality meets the required standards.
Review supplier manufacturing processes, collaborate with suppliers on process improvement and value enhancement opportunities.
Work with supplier directly to identify systemic root cause & corrective action plans to address non-conformance reported.
Promote techniques skill for continuous improvement such as Lean, Six-Sigma, Poka-Yoke (Error Proofing), Measurement System Analysis, and Process Failure Mode and Effects Analysis (PFMEA).
Monitor supplier performance on a weekly & monthly basis with data analysis to ensure KPIs are met & generate improvement plan
Work closely with cross functional team across different sites to resolve supplier related issues in a timely manner.
Job Requirements:
Minimum core qualifications : Mechanical & Electrical engineering Degree or equivalent, preferably with experience in Machining, Sheet Metal processing.
Added related knowledge/Qualifications (desired): Knowledge in quality measurement techniques, 8D, 5Whys, SPC, Failure Mode and Effect Analysis(FMEA), etc.
Types of core skills (Adv/Skilled/Semi-skilled etc): Work between cross function team with suppliers to develop and implement best practices that emphasis defect prevention, reduction in variation and waste and provide for continuous improvements in meeting all customer requirements
4- Outgoing Quality Assurance Engineer
Job Responsibilities:
Enhance the capabilities of the Quality Assurance (QA) department by providing technical and administrative support to the Operations/Engineering group in improving internal quality and yield of the product.
Ensure that all the procedures and guidelines are being followed and executed in proper   manner to ensure total quality control.
Assist QA Technician/Inspector on technical support for the incoming, in process and outgoing inspection.
Able to read, interpret drawings and recommend correct metrology/metrologies.
As and when required, to carry out experimentation, process capability studies, or other QC tools to improve internal yield and quality.
Monitor a supplier quality control system in qualification, internal continuous improvement, identify supplier risks, monitor and control supplier quality performance.
Drive customer corrective actions by carrying out root cause failure analysis, cross-sectioning, dimensional analysis, or other means. In addition, communicate with customers when necessary to ensure verification of corrective actions.
Ensure production information is communicated consistently and effectively throughout the line. This communication might include inspection instructions, customer feedback and complaints, or other specific instructions.
Attend to customer on technical measurement when required and to brief the inspectors pertaining to internal or customer quality issues.
Participate in material review & purge activities, engineering change notification and deviation control, shall follow up for the full implementation.
Ensure all instruments, equipment and tools are calibrated, clean and safe to use, shall trigger to superior should there be any discrepancies arise.
Ensure compliance to ISO 9001 quality management system, safety and 5S requirements.
5- Safety Officer
Job Responsibilities:
To establish, monitor the performance of workplace safety and health committee.
Carry out daily factory inspections and take necessary action to ensure compliance with DOSH ACT.
Conduct accident investigation and establish preventive action to avoid reoccurrence.
Conduct training to all level of workers.
Liaise for DOSH, DOE, BOMBA for any related issues.
All other safety, health and environmental matter.
Carries out inspections of workplaces and takes appropriate action to ensure compliance.
Responds to and investigates concerns and complaints from workers/employers and takes appropriate action.
Investigates accidents and injuries that occur in the workplace.
Responsible for the establishment of, and monitors the performance of, workplace safety and health committees.
May participate in the delivery of related educational programs and disseminates information to the public.
Assists in the training and/or supervision of new Inspectors.
Performs prescribed industrial hygiene surveys using technical equipment, evaluates results, and takes appropriate action to ensure compliance.
Prepares various reports, documents and forms.
Performs other related duties as assigned.
Carries out inspections of workplaces and takes appropriate action to ensure
Responds to and investigates complaints and concerns from workers/employers and takes appropriate action.
Investigates accidents and injuries that occur in the workplace.
Responsible for the establishment of workplace safety and health committees, and monitors their performance.
May participate in the delivery of related educational programs and disseminates information to the public.
Assists in the training and/or supervision of new Inspectors.
Performs prescribed industrial hygiene surveys using technical equipment, evaluates results, and takes appropriate action.
May supervise subordinate staff.
Is responsible for the workplace safety and health operations in a specified region.
May be required to participate in the budget preparation and control process.
6- Production Executive
Job Responsibilities:
Manage and motivate production staffs to deliver exceptional work.
Supervise staff to produce manufactured products, and organizes and monitors workflow
Accomplish manufacturing results by communicating job expectations; planning, monitoring, and appraising job results; coaching, counseling, and disciplining employees; and initiating, coordinating, and enforcing systems, policies, and procedures
Attend team meetings to discuss about production status and ongoing problems.
Maintain workflow by monitoring and upgrading processes, setting processing variables, observing control points and equipment, monitoring personnel and resources, studying methods, implementing cost reductions, developing reporting procedures and systems, facilitating corrections to malfunctions within process control points, and initiating and fostering a spirit of cooperation within and between departments.
Completes production plan by scheduling and assigning personnel, accomplishing work results, establishing priorities, monitoring progress, revising schedules, resolving problems, and reporting results of the processing flow on shift production summaries.
Work with production team to ensure cost-effective, high quality and timely delivery of products.
Ensure the product meets quality standards and customer specification.
Establish plans to improve quality and eliminate human error quality problems.
Establish and enforce company policies and safety procedures for staffs.
Recommend process improvements to enhance production quality, labor efficiency, capacity and productivity.
Work with superior / Managers to develop production tasks and schedule & oversee overall production activities.
Plan and assign daily job duties to subordinates and operators.
Recommend changes in workflow, operations and equipment to maximize production efficiency.
Provide job training to employees to meet production goals.
Control and establish improvement plans for total production waste management and prepare group budget.
Job Requirements:
Candidate must possess at least a Bachelor Degree in Business Studies/Administration/Management, Human Resource Management, Manufacturing Engineering or equivalent.
2 to 5 years of working experience in the Assembly manufacturing field is required for this position.
Possess good analytical skill
Able to cope with high volume of work, varying workloads, work under pressure and multi-task.
Independent, pro-active and take initiative.
Able to make report & presentation using MS Excel/Power Point.
Required language(s): English, Bahasa Malaysia.
Interested candidates can send the resume to ammhr@aem.com.sg or contact +604-609 7200 for further enquiry on the vacancies.