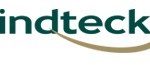 Mindteck Software Malaysia Sdn Bhd
Mindteck Software Malaysia Sdn Bhd is hiring!
MINDTECK, a global technology company established in 1991, focus on offering exceptional engineering value to Industry verticals, such as Life Sciences, Smart Energy, BFSI, Semiconductor and Public Sector, has helped many of the world's top companies with their end-to-end technology services. The company fosters continuous innovation by aligning its R&D initiatives around key emerging trends and technologies. Its depth of knowledge and niche expertise in embedded systems and enterprise applications is complemented by dedicated Centers of Excellence in wireless design and storage testing. Mindteck has offices in the US, Canada, UK, Singapore, Malaysia, Netherlands, Germany, Bahrain, Turkey and India, and development centres: two in India (Kolkata and Bangalore).
Mindteck Software Malaysia Sdn Bhd incorporated in 2005 and has its MSC Status (Multimedia Super Corridor- Status from Malaysia Digital Economy Corporation- Mdec) since 2006. For more details on Mindteck please visit our website: www.mindteck.com
Automation Engineer
Job descriptions:
Automation control software engineer. CAMSTAR and Equipment automation.
Equipment automation system (EI) design and develop.
CAMSTAR maintenance and enhancement.
Job Requirements:
Candidate must possess at least Bachelor's Degree/Post Graduate Diploma/Professional Degree in Computer Science/Information Technology or equivalent.
At least 3 Year(s) of working experience in the related field is required for this position.
Required Skills(s): MES, CAMSTAR, SECS, Oracle DB, SQL, CIM
*Interested candidates who meet the above criteria are invited to submit their application with a detailed resume stating current & expected salary to Ms. Veena at Veena.veedu@mindteck.com