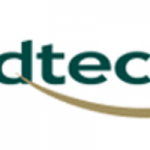 Mindteck Software Malaysia Sdn Bhd
Mindteck Software Malaysia Sdn Bhd is Hiring!
MINDTECK, a global technology company established in 1991, provides Product Engineering solutions and Information Technology services to top-tier Fortune 100 companies, start-ups, leading universities and government entities worldwide. Many of the company's clients have been featured in the list of Top 100 Global Innovators 2014 published by Thomson Reuters, the Top 50 Process Instrumentation and Controls Suppliers in the industry published by ARC Advisory Group, and the Top 25 Instrumentation Firms 2014 published by Chemical & Engineering News (C&EN). Mindteck's strong focus on offering exceptional engineering value to Industry verticals, such as Life Sciences, Smart Energy, BFSI, Semiconductor and Public Sector, has helped many of the world's top companies with their end-to-end technology services.
Axway Developer
Job Descriptions:
Designing and developing integration solutions between customers/suppliers and ERP systems (Oracle R12).
Job Requirements:
Must have B2B/EDI Integration experience using the Axway platform.
• Axway Suite (B2Bi & MFT/CFT).
• Expert on EDIFACT, ANSI X12, RosettaNet, XML standards and Supply Chain Process.
• Designing, developing, modifying and debugging various map types include EDI to XML, EDI to Positional, EDI to Database, XML to EDI, CSV to XML, XML to Positional).
• Proficient on Vendor On-Boarding using AS2, FTP, HTTPS, SFTP, and VAN.
• Working Experience on Databases like Oracle, MS-SQL to design queries, set up connections, etc.
• Experience with EAI (Enterprise Application Integration), ESB (Enterprise Service Bus) and SOA (Service Oriented Architecture) is a plus.
Excellent oral and written communications skills.
*Interested candidates who meet the above criteria are invited to submit their application with a detailed resume stating current & expected salary to Ms. Veena at
Veena.veedu@mindteck.com OR call 04-6158029 for further enquiries.