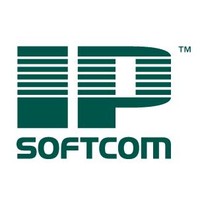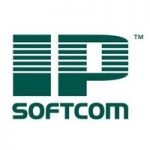 IP Softcom (M) Sdn Bhd
IP Softcom (M) Sdn Bhd is Hiring!!
IP Softcom, an established Microsoft replicator, ISO 9001 and ISO 14001 – certified company in the leading one-stop fully integrated supplier of software contract manufacturing printing in the region. Join us.
BD MANAGER
Salary Range:  RM6k to RM8k
Requirement:
Candidate must possess at least Diploma/Advanced/Higher/Graduate Diploma, Bachelor's Degree/Post Graduate Diploma/Professional Degree
At least 3 Year(s) of working experience in the related field is required for this position.
Preferably Manager specialized in Marketing/Business Development or equivalent.
Job Description:
Responsible For: Controlling the Sales activities of the company in order to achieve revenue and expense targets and promoting the organization's services, products and investment opportunities to achieve Business Development targets and objectives. Achieving business development targets for a range of company products in a designated area or amongst specified customers.
Main Activities: Servicing key accounts and negotiating deals within policy guidelines and developing new opportunities for promoting the organization's products and services.
May supervise Sales and Business Development Representatives
Promoting the organization's products and services to all identified targets in a selected area including new and existing clients
Maintaining an awareness of competitor activities within the area and reporting back to Senior Business Development Manager
Seeking, obtaining and referring all leads to appropriate team to work out the best solution for the customer while retaining a healthy profit margin for the company
Maintaining an efficient record of sales and contracts and reporting back regularly on progress to target
Assisting in developing Business Development sales skills and general motivation of sales staff
Preparing, developing, implementing and reporting on progress in relation to budgets and forecasts
Maintaining regular contact with major and key customers
May have personal responsibility for specific key accounts penetration
Assisting in the implementation of company Business Development strategies
Monitoring status of new companies and businesses
Collating market intelligence information and recommending actions targeted towards new business and market development
Providing input to sales and expense budgets, monitoring actual results and initiating required corrective action
Identifying sales prospects or following leads from site visit, relationship with customer, and thorough knowledge of the customers business model
Nurture new accounts and business until it achieves stability and business objectives before reassigning to the Accounts and Customer Services Team. Provide appropriate training, introduction, and knowledge transfer to the respective team members before complete handover.
Arranging and conducting demonstrations for services and products from IPS that can help the customer in improving performance, cost, head count management and business
Achieving new sales quotas and maintaining call rates with new customers in an assigned territory, to defend those accounts from competitors' activities
Negotiating price and volume discounts within Sales/Marketing policy
Monitoring and reporting competitors' sales activities in the territory
Establish customer relationships with appropriate customer personnel.
Prepare monthly and yearly sales projection
Any other job assignments required by the immediate superior from time to time.
Other Benefits:
Phone Allowance- RM150/Month
Mileage Claim
Travelling Allowance – only applicable on Business Trip
*Interested candidates can submit your resume to roslina@ipsoftcom.com OR call 04-6443555/122  for more info.