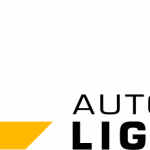 Malaysian Automotive Lighting Sdn. Bhd.
Malaysian Automotive Lighting Sdn. Bhd. is Hiring!!
MALAYSIAN AUTOMOTIVE LIGHTING SDN. BHD. (ALMY) was incorporated in Malaysia in 1988 as a BOSCH company. In 1999 Automotive Lighting World Wide became a JV company of Magneti Marelli & BOSCH. In 2003 Automotive Lighting World Wide was fully owned by Magneti Marelli. Headquarters in Reutlingen, Germany.
ALMY manufactures exterior automotive lightings such as Headlamps, Rear Lamps, Fog Lamps & other signal lamps including DRL – Daytime Running Light. ALMY is positioned as a centre for engineering application, sales & manufacturing for ASEAN & Asia Pacific. Our current customers are Proton & Perodua in Malaysia, GM & Ford in Thailand & Indonesia, Honda, Suzuki & Mazda in Japan.
The lighting development is entering an exciting era where the LED application even for main front lighting is taking its trend. ALMY is proud that we will soon produce this LED headlamp for our Customers.
Positions:
DESIGN ENGINEER
Job Description/Responsibilities:
Work as an individual or member of a design team on the design of child parts or complete products and is responsible for the correctness and completeness of the drawings, be it three dimensional or two-dimensional computer-generated models or manual drawings and part lists.
Defines and issues alterations of parts and part lists according to Engineering Change Requests.
Provides support to production, QM, PUR and their vendors and SAL in order to help them to achieve their individual targets.
In order to achieve best results, he makes use of all available resources such as company norms and standards, abides to design rules and makes use of available design simulation tools and prototypes.
Participates in QRCs, FMEAs and team meetings.
Job Requirements:
Bachelor of Engineering, equivalent or higher; experience in the design of products for the automotive industry or similar parts is desirable.
MANUFACTURING ENGINEER
Job Description/Responsibilities:
Knowledge of Product and Processes
Identify the optimal parameters of the various moulding processes.
Advanced Planning Engineer essential skills also needed.
Management of the production allocation guidelines definition.
Management of the new product launch planning.
Management of the CAPEX planning in order to permit the Plant to expand and improve the productive capacity.
Collection of the main data in order to have a clear vision of the CAPEX consolidation.
Responsible to guarantee the correct Plant saturation based on the Plant's needs.
Management of the potential criticalities coming up after the initial planning.
Responsible for the identification of the Capacity optimization activities.
Evaluation of new Business Cases and initiatives related to the Footprint evolution; such as new process integration to the existing ones.
Support Production and Maintenance till the rump up of the new equipment/process, guaranteeing the achievement of the stated levels of compliance and efficiency/quality required.
Identify the demand for technological improvement elaborating the industrialization of the specific equipment.
Job Requirements:
Candidate must possess at least a Bachelor's Degree/ Post-Graduate Diploma/Professional Degree in Engineering (Mechanical) or equivalent.
At least 4 Year(s) of working experience in the related field is required for this position.
Required Skill(s): Project Management
Preferably Senior Executive specialized in Manufacturing/Production Operations or equivalent.
MAINTENANCE MANAGER
Job Description/Responsibilities:
Ability to create competitive advantage through exceptional technical innovation, project management, and business partnership;
Knowledge of mechanical, electrical and technical drawings (projections, sections, dimensions, engineering tolerances) according to the norms and specific current techniques;
Ability to consult on productivity and cost-effectiveness of operations, workflow and equipment;
Advanced knowledge of general machinery structure and each macro and micro-component in the area of responsibility.
Spare Parts Management skills:
Management, insertion and withdrawal of the spare parts from the warehouse using SAP;
Knowledge and application of the norms and procedures for spare parts: purchasing, orders, recently issued, notes, invoices, goods receipt, etc. by using SAP;
Knowledge and ability of interpretation and use of the machine books and specific supplier techniques in order to determine the minimum quantity and reorder time for indirect material that has to be stored in the warehouse;
Knowledge of the working capital and proper management of the reparations in terms of spare parts in general;
Performing market surveys in order to introduce/propose more competitive components in terms of technical, functional and dimensional properties;
Knowledge of the useful lifetime of the components, calculated in the base of the working hours and ability to perform technical and/or management actions in order to extend their life cycle;
Use of catalogues and benchmarking of individual components by analyzing specific techniques (construction material, performance, work curves, graphics, etc.) in order to improve the manufacturing process and to reduce the wearing of the production processes or their parts.
Safety, norms and Procedures:
Advanced knowledge of the command functions of the operator panel;
Ability to manage automated robotic systems in order to increase production volume or precision in high-throughput operations;
Ability to document and to update robotic application development, maintenance, or changes;
Knowledge of the main functions of the programming terminal;
Advanced knowledge of the hardware structure of the robot;
Be able to investigate and manage mechanical failures or unexpected maintenance problems;
Knowledge and ability to work in manual mode and by using tools;
Knowledge and evaluation of observing the norms regarding the waste treatment, storage and disposal and scraps in general;
Ensure that periodic and preventive maintenance are appropriately scheduled and accomplished and that emergency troubleshooting and maintenance support are readily available as needed.
Job Requirements:
Candidate must possess at least a Bachelor's Degree/ Post-Graduate Diploma/Professional Degree in Engineering (Mechanical) or equivalent.
At least 5 Year(s) of working experience in the related field is required for this position.
PROCESS ENGINEER
Job Description/Responsibilities:
To assist and follow up for Manufacturing Engineer/Process Planning Engineer in the following tasks: –
To conduct new product, startup activities as per below:
Line layout preparation
Machine Specification
Process document preparation
Samples preparation
Assembly line set-up
Production line preparation schedule
Quotation/ Tender
Machine /jig/ Fixture ordering
Jig/fixture /machine registration
Trial run
Handle trial order
Capability study/MSA
Training overview of product and maintenance of process
Line optimization /kaizen
Process audit
Safety audit
Rework procedure preparation
Ergonomic
Machine buy off
Light illumination data study
ECN tracking
RFQ
To initiate and monitor quality issues.
Verification of process and compliance (internal audit).
Technical feedback and coordination with EAP and QM.
To analyze defects and quality problem by using problem-solving tools if applicable.
To implement alteration Notice changes and prepare/update related process documents.
To carry out process FMEA on all new products and to works with the team.
To identify and implement statistical process control (SPC)
To Participate in WCM activities
Job Requirements:
Diploma with experiences and Degree in Mechanical/Mechatronic Engineering Technology fields.
PRODUCTION SHOP MANAGER
Job Description/Responsibilities:
Shop Manager essential skills and responsibilities:
Knowledge and guaranteeing the required performance level of the Production Programs defined by PO (Operative Programs) in terms of quantity, quality, costs and level of service, working in collaboration with all the technical and organizational Plant structures;
Knowledge and application of the saturation rules of the production equipment;
Knowledge and application of Production Programming (defined by PO), detection of deviations and taking management actions in order to guarantee the required levels;
Management of quality control by taking responsibility and valorization of the results achievement;
Knowledge and application of the continuous improvement tools and stimulating the purposefulness and motivation;
Knowledge and application of delegation mechanism.
Responsible for the quality of the parts produced in his Shop.
WCM Pillar Leader for Work Place Organization (WO) and Autonomous Maintenance (AM).
Performance indicators knowledge:
Critical reading of the scorecard indicators regarding the productivity;
Critical reading of the scorecard indicators regarding the Quality Control;
Critical reading of indicators regarding the cost of auxiliary materials (costs of maintenance, costs of indirect materials, costs of scrap);
Knowledge, application and management of the indicators regarding safety at work.
Knowledge of Products and Processes:
Advanced knowledge of all processes related to the Shop;
Advanced knowledge of all products related to the Shop and their final destination;
Knowledge of the criteria and types of rework activity in the Shop;
Knowledge of all phases of the production line and adequate tools used in the Shop;
Advanced knowledge of work cycles and methods related to the Shop
Cost Management skills:
Knowledge and contribution to the definition of the Plant budget and budget of Shop;
Knowledge of the costs of raw materials and costs of transformation in every single phase, and monitoring of all the deviations.
Safety, norms and procedures knowledge requirements:
Knowledge of specific procedures, organizational and management references in order to cope with the environmental emergencies;
Knowledge of the environmental management manual knows where the manual is archived and how it's being updated in electronic format;
Knowledge and application of the management system on safety and health at work;
Knowledge of safety politics, general procedures, operative procedures and use of appropriate forms and registers;
Knowledge of the operative modalities for interventions regarding safety at work or with significant potential risk.
Job Requirements:
Candidate must possess at least a Bachelor's Degree/ Post-Graduate Diploma/Professional Degree in Engineering (Mechanical) or equivalent.
At least 5 Year(s) of working experience in the related field is required for this position.
EQM ENGINEER
Job Description/Responsibilities:
EQM-Pr is supporting the projects from the electronic and mechanical quality point of view.
Supporting the industrialization of projects from the electronic quality point of view. And alignment with EQM-Pr and QMP for QSR.
Complete evaluation of the dedicated in the Quality Status Report for all industrialization issues, which is aligned with EQM-Pr;
Tracking that projects are managed according to CP 303
To monitor if ESD audits done according to IEC 61340
Pushing for strong communication between R&D mechanics, R&D electronics, production plant, supplier, PUR
Supporting FMEA right in time-based on the specific characteristics defined by R&D, reviewing QM planning.
Supporting plant in the ordering module assembly line and test equipment right in time and highlight in case it doesn't work. Making lessons learnt.
Strong communication to EQM-PR for modules production location.
Reducing the number of points evaluated with yellow inside the QSR.
Highlighting the points evaluated with red and leading this green or at least yellow as soon as possible.
Requesting management support in case of critical points.
Keeping clear interfaces to EQM-Pr, PM, R&D, SQA, PUR, Plants and ID/MFE.
Supporting for module release at customer plants.
Overview of single purchasing components release status.
Release of inter-company parts.
Pushing for reaching a final release without the necessity of special releases
Supporting solve customer complaints
Module production quality monitoring and quality performance improvement.
Implementing lessons learned in a strong way
Job Requirements:
Technical University (diploma, bachelor, master), technical high school or adequate formation in Electronic Engineering or Physics
At least 3 years working in quality assurance
Knowledge of VDA, 16949, IMS
Quality tools (8D, Ichikawa, PDCA)
Basic knowledge in project management
Technical know-how in electronic design, mechanical design, electronic and mechanical production
Deep knowledge of IPC 610 related soldering quality
Basic knowledge of IPC 600 related PCB technology
Deep knowledge related handling of different LED binning
Deep knowledge in traceability
FMEA knowledge
Knowledge of the norm IEC 61340 to understand ESD requirements
Basic written and oral English skills
PROJECT LEADER
Job Description/Responsibilities:
To implement project planning in MSPS share point & plan according to AL procedures.
To organize regular project meetings & all project related list of open items will be track & updated into MSPS share point.
To coordinate & have regular weekly meetings with Project team members to follow-up for the overall project activities.
To update the PSR (project status report) for each project handled by PL & do monthly reporting to (PCC) project central committee team for the overall progress of the projects.
To involve during the RFQ phase to support for the team feasibility studies.
To confirm all the FRC's (Financial Risk Checks) in TCTP & discuss with the team for improvements before the pre-initiative meeting.
To prepare project Assessment (PA's) for project maturation thru CPD checklist & a presentation to reflect the project maturation status.
To involve in project management Audits & update all the project related documents into CPD & also in One ALMA folders.
Other tasks will be assigned time to time basis.
To handle EEM meetings once projects are launched until production line stable (est. 2 months)
Job Requirements:
Degree in any technical field with at least 3 years working experience as Project manager/Leader or Project Engineer in a related field. And added advantage if experience in related to Automotive Industry.
Good PC skills especially for MS-Office software, MS Project.
Do prefer also if experience handling projects with Global QEM customers like Honda, Suzuki, Ford & GM.
Good command of English in both spoken and written other languages is an added advantage.
Good communication & Leadership skills.
Ability to be an independent & self-initiative approach to succeed whatsoever task has been assigned.
Ability to perform all the actions in short timings & close follow-ups with the team.
SENIOR PROCUREMENT OFFICER
Job Description/Responsibilities:
Responsible for daily operational purchasing needs such as planning, issuing and following up on supplier delivery.
Liaise and resolve with suppliers on any discrepancies that may arise against quantity, quality and other related issues.
Maintain accurate and updated parameter setting in the system.
Communicate effectively with the internal and external team on the daily operational matter to avoid unnecessary cost incurred by the company.
Manage materials phase in/out plan and make tactical buying decisions to minimize obsolescence.
Support for new product development to ensure raw material arrival on track for launching and track timeline.
Support in supplier performance monitoring and service level agreement.
Responsible and monitor inventory level. Analyze and investigate the reasons for excess/shortage issues and create a system to minimize recurrence.
Any other ad hoc job as and when required.
Job Requirements:
Candidate must possess at least Diploma/Advanced/Higher/Graduate Diploma in Engineering (Electrical/Electronic) or equivalent.
At least 3 Year(s) of working experience in the related field is required for this position.
Preferably Senior Executive specialized in Logistics/Supply Chain or equivalent.
*Interested candidates are invited to apply online or write-in with a full resume stating qualifications, contact number, working experience, and expected salary to nor.farliyana@al-lighting.com or to the following address:
Malaysian Automotive Lighting Sdn. Bhd.
PMT 723, Persiaran Cassia Selatan 1,
Batu Kawan Industrial Park,
14100 Simpang Ampat, Penang, Malaysia.
Tel: 04-5090281 / 539 (Att.: Ms. Nor Farliyana)