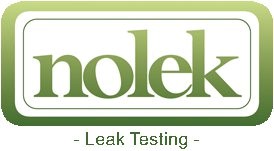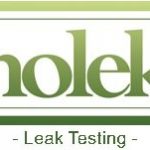 NOLEK SDN BHD
NOLEK SDN BHD is Hiring!
Nolek is the world's leading total solution provider of leak testing, proof testing, leak detection, helium charging and recovery and non-destructive testing equipment, especially active in the Life Science industry. The company was founded in 1973 and the headquarter is located in Southern stockholm, Sweden. Today Nolek has subsidiaries in Malaysia, USA, Denmark, Hungary & China as well as approximately 15 distributors worldwide. Nolek has production facilities in both Sweden and Malaysia.
FRESH / JUNIOR / SENIOR SYSTEM CONTROL ENGINEER
Job Description:
Specialize in leak test technology
Project Management and Commissioning.
Control System Software for PLC and PC Programming.
Responsible for designing and programming on given automation project.
Electrical Schematic Design.
Plan, Monitor and Execute project which is under your supervision from designing, wiring, programming and commissioning stage.
On site service and Troubleshooting.
Job Requirement:
Candidate must possess at least a Diploma, Advance/Higher/Graduate Diploma, Bachelor's Degree, Post Graduate Diploma, Professional Degree, Engineering (Electrical/Electronic), Engineering (Industrial), Engineering (Mechatronic/Electromechanical) or equivalent.
Required skill(s): Multiple PLC, especially in Siemens PLC, HMI Software, Visual Studio Programming especially in C#, Signal – Analog.
Preferred skill(s): AutoCAD
Required language(s): English, Chinese, Bahasa Malaysia
With working experience in the related field is required for this position.
Fresh graduate with related knowledge are encourage to apply.
Applicants must be willing to work in Simpang Ampat, Penang.
Preferably specializing in Engineering – Electrical, Mechanical/Automotive or equivalent.
Willing to travel local and oversea.
Work under pressure and good team work.
Highly self-motivated, willing to learn & able to work with minimum supervision.
Full-Time position(s) available.
*Interested candidates can submit your resume to smkong@nolek.com.my OR call 04-5040788 for more info.