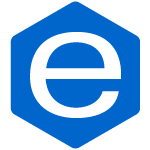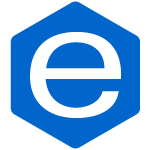 Exabytes Network Sdn Bhd
Exabytes Network Sdn Bhd is Hiring!
Exabytes grew to be one of Southeast Asia's leading All-in-one Business Cloud, Digital, and eCommerce solutions provider today, backed by 20 years of solid experience. We power 160,000 businesses worldwide (from individuals, and small and medium-sized businesses, to government and public listed companies) with the 4 most important values in mind: Reliable, Affordable, Simplified, and Advantage (RASA), using the power of technology to help our customers and you ~ GROW Your Business Online
Internship for Branding & Partnership team
Job Description
Creative in planning and implementing
Create and execute high-quality work in assigned tasks
To support the team's physical and virtual event management
To support the creation of an Event Outcome Report after each event
To learn and understand the management of budgets effectively.
To support broadcasting live events.
To assist in the creation of event promotional materials to ensure high registration and attendance for events
To learn and assist in developing event strategies with the team based on objectives like lead generation and increasing product usage.
Skills required:
Candidate must possess good English proficiency
Enthusiastic and willing to learn and assist in all tasks of the team
Strong organizational and problem-solving skills.
Excellent time management skills.
Proactive, result-driven, and presentable.
Analytical minded effective communication and interpersonal skills.
Hardworking with initiative, attention to detail, and able to work under pressure to meet deadlines.
Willing to work according to event hours
Must be detail-oriented and highly organized.
Must be able to work independently and in a team
Interested candidates who meet the above criteria are invited to submit their application to alana@exabytes.com /hr@exabytes.com