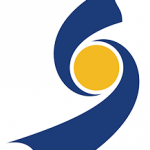 PEN APPAREL SDN BHD
Pen Apparel Sdn Bhd is Hiring !!!
Pen Apparel Sdn. Bhd.  is a member of TAL Group, headquartered in Hong  Kong. TAL Apparel is one of the world 's largest and most admired apparel manufacturers. It has built a reputation for being an innovator in our industry with leading edge products and highly integrated supply chains with our customers.
Since 1983, they have sold over 1,000,000,000 garments. Today, 1 out of every 6 dress shirts sold in the U.S. is manufactured by TAL Apparel!
Management Trainee Program
Job Responsibilities:
This is a 24-months structured program designed for developing our future leaders and provides you an enriching first hand journey where you will work on real time projects to develop your leadership skills and gain insights about a global business.
You will gain exposure in various functions across the plant through job rotations, giving you the broad experience needed to kick-start the career you want within the Management Trainee Program.
Be given a hands-on role from the start of the program working alongside some of the subject experts within the departments. Experience holistic learning to support your personal and professional development
Receive support from mentor to provide you with guidance and frequent constructive feedback.
Upon completion of the program, you will be based in a lead position that best suits your educational background, personality, aptitudes and attitude.
Required qualification, skill and experience:
Fresh university graduate or graduate with bachelor's degree of less than one year of working experience.
Strong interest and passion to grow and excel in the apparel industry
Team player with leadership potential
Self-motivation to drive for excellence
Great communication and interpersonal skills
Fast learner with the ability to adapt to changing environment
We offer an attractive remuneration package including a competitive salary, fringe benefits and personalized career path to the right candidates.
Please note that only shortlisted applicants will be notified. All information will be kept under strict confidentiality and will be used for employment purposes only.
*Interested candidates who meet the above criteria are invited to submit their application with a detailed resume stating current & expected salary to Ms. Soo Cheng Siew at chengsiewsoo@talapparel.com OR call 04-2898266 OR click the link to online application https://www.jobstreet.com.my/en/job/management-trainee-4231902?fr=21&searchRequestToken=25977c76-27fe-4433-e912-b8f230cecdd2&sectionRank=1