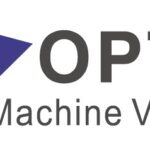 Website OPT Machine Vision
OPT Machine Vision is hiring!
OPT is a machine vision components and software supplier for factory automation. It has quickly developed to become a leader in the machine vision industry. OPT's products and solutions have reached more than 20 countries and regions, with more than 30 branches and distributors worldwide, serving more than 15000 customers. Many of these customers are Fortune 500 companies. They trust in OPT to help design and develop unique solutions to complex problems. OPT products include vision systems, light sources, industrial cameras, lenses, 3D laser profilers, barcode readers, etc.
Overseas Technical Project Management Engineer
3-vacancies are to be filled for this role
 About the Role:
Assist in evaluating project feasibility, testing product functionality, assessing solutions, and communicating requirements.
Provide product and application support for customers both off-   site and on-site related to machine vision
Provide continued support for Sales Department
Test and create reports for technical applications launch new products to sales teams by giving presentations, demonstrations and tests.
Plan, design, develop and deliver trainings on company products.
Control preparation, management and fixing of demonstration equipment for Sales Engineers.
Develop, update and disseminate technical guides and tips in order to increase the knowledge and skill level of the sales force via company intranet and/or electronic newsletters.
May need to assist salespeople with onsite presentations to customers, as and when needed.
Proactively identify areas to improve department operation efficiency and initiate projects to achieve such improvements.
Understand and observe company/department policies and procedure.
Report design problems or product defects to R&D department.
Develop, proofread and modify all new product release materials such as product literature, technical and sales manual, training manual through coordination with the parent company.
Attending and supporting marketing exhibitions
Responsibilities:
Participate in the selection of visual project hardware, including the selection of industrial cameras, lenses, light sources, and other related hardware.
Responsible for the preparation and arrangement of relevant project documents.
Responsible for pre-sales technical evaluation of visual projects, and issue technical solutions, as well as later support and maintenance.
Those who are familiar with the basic writing language are preferred, and those who have experience in the application of mainstream products in the visual industry are preferred.
Have strong self-learning ability and independent problem-solving ability, good at teamwork and communication.
Complete the project design, commissioning, and follow-up support according to the project requirements.
Candidate Requirement:
Background in Science, Technology, Engineering, or Mathematics (STEM) fields.
Excellent language skills: English and proficiency in other languages   such as Japanese, Korean, German, French, Spanish, Russian, and Italian is an advantage
Some knowledge of optics and electronics.
Good logical thinking, organizational, coordination and communication skills, and a strong team spirit.
Experience in the machine vision industry is preferred.
Willingness to be based overseas or travel extensively.
For interested applicants, please send your resume to janet.hor@optmv.com
Penang : 




OPT Machine Vision 


110-02-01, Summerton Complex, 11900 Bayan Lepas, Penang, Malaysia.
Company webpage : https://en.optmv.com/