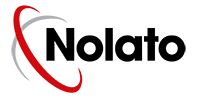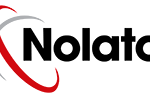 Nolato EMC Production Center Sdn. Bhd.
Nolato EMC Production Center Sdn. Bhd. is Hiring!
Nolato EMC Production Center Sdn. Bhd. is a subsidiary of Nolato group. Nolato is a Swedish publicly listed group with operations in Europe, Asia and North America. We develop and manufacture products in polymer materials such as plastic, silicone and TPE for leading customers within medical technology, pharmaceuticals, consumer electronics, telecom, automotive, hygiene and other selected industrial sectors.
Sales Executive
Job Responsibilities:
Support existing customers need, prepare required documentations and formats.
Be knowledgeable about the offerings.
Identify prospective customers, lead generation and conversion.
Contact new and existing customers to discuss needs.
Emphasize the features of products to highlight how to solve customers' problems.
Negotiate deals/ terms and prepares sales agreements.
Handle customer issues through collaboration with colleagues in many different sectors from different areas.
Proactively seeking out new sales opportunities through cold calling, networking and social media.
Participate on behalf of the company in exhibitions or conferences.
Gather feedback from customers or prospects and share with internal teams.
Job Requirements:
Good communication skills in English and Mandarin Language (dealing with colleagues in China is required).
At least 3 year(s) of working experience and proven experience as a Sales Executive or relevant role particularly in the consumer electronics / Automotive industry.
Experience in selling with plastic injection moulding/ die cut / converting products is preferred.
Self-motivated with a results-driven approach.
Excellent communication, listening and presentation skills.
Good mechanical aptitude and knowledge; Engineering background would be an advantage.
Able to travel local /& overseas; and holding Malaysia driving license.
HOW TO APPLY: Interested candidates who meet the above criteria are invited to submit their application with detailed resume together with your current & expected salary to Ms. Yeoh Keng Yan at kengyan.yeoh@nolato.com