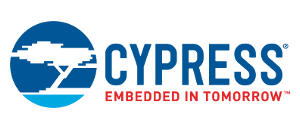 Cypress Semiconductor Malaysia Sdn Bhd is hiring!!
CYPRESS SEMICONDUCTOR is at the heart of today's most-advanced embedded systems, and solidly Embedded in Tomorrow, with a broad array of high-performance solutions driving the latest automotive, industrial, consumer, and medical innovations, and the most comprehensive portfolio of connectivity solutions for the Internet of Things (IoT). Talented employees thrive and advance in our fast-paced environment. We offer the opportunity to grow and push the limits of your potential.
Come and Join Cypress now!
Senior Analyst, Finance Systems
Background:
The Cypress finance team has since the last two years been working on various process improvement and automation initiatives. Some of the projects that we have completed in the last two years include:
upgrade to Oracle R12 version from a 10+ year old Oracle ERP version,
implementation of WDesk – a tool we are using for BoD and SEC reporting,
implementation of ARCS – an Oracle cloud-based accounts reconciliation automation tool,
implementation of AuditBoard SoxHub – internal controls and SOX program management platform,
implementation of EPBCS – an Oracle cloud-based budgeting and forecasting tool
Close process acceleration
Streamlining of the internal reporting structure
As we continue our transformation journey, amongst other initiatives, we have planned for the creation of a finance data warehouse, roll out of PowerBI – business intelligence and reporting tool, and automation of certain manual processes through RPA.
Key responsibilities:
We are looking for a Senior Analyst, Finance Systems to join our team. This individual will be structure and drive the execution of cross-functional initiatives of business technology enablement, process and policy improvement, including change management and confirmation of success objective realization. The role will be based in either Penang or Bangalore. Key responsibilities of the role will include:
Administrate, maintain, and support the finance cloud-based systems – including WDesk, ARCS, SoxHub and EPBCS
Function as a primary point of contact for all issues related to all finance cloud-based systems
Collaborate with internal users and technical resources to troubleshoot/resolve system issues and support finance and accounting operations
Follow the change management and user access protocol to implement changes
Support technical/system audit requests from internal and external auditors
Support SOX team to review and audit end user accounts, permissions, and access rights
Ensure compliance with data and role security policies; avoid or help mitigate any segregation of duty conflicts
Create and maintain process documentation related to finance systems
Alert monitoring and timely completion of scheduled jobs
Manage periodic data loads, system interfaces, roll-forward of periods/data etc.
Collaborate with finance personnel located in geographically dispersed locations, including teams located in San Jose, USA; Penang, Malaysia; Bangalore, India; Shanghai, China; Bangkok, Thailand; Manila, Philippines etc.
Identify and help implement automation of manual process through better leverage of
Assist with automation of finance process through robotics process automation
Qualifications & Experiences:
Education/Training
BS/BA degree in Business / Accountancy or Computer Science (required);
Professional accounting or internal audit certifications like CPA, CA, CIA, CISA or systems administrator certifications like MCSE etc. (required)
Project Management or continuous Improvement certification or equivalent (preferred)
Advanced Developer Certification from UiPath (strongly preferred)
Experience
7+ years experience managing hands-on experience in Oracle applications and other cloud-based finance systems (required)
2+ years of project management/process improvement related work experience in a complex, global corporate setting (preferred)
2+ years of coding RPA bots on UiPath platform (strongly preferred)
Experience working with SQL, data extraction, data transformation, and data loading (preferred)
Key Traits
Must be a self-starter, motivated individual who works well under pressure
Ability to multi-task, prioritize and coordinate tasks to meet multiple deadlines
Ability to drive collaboration with executives, business and technical teams to achieve effective solutions
Comfortable building cross-functional relationships
Effective communication skills with all levels of management
Flexible and resilient, comfortable with ambiguity, adaptable to a high-change environment and open to new concepts and/or processes
Problem-solving attitude to conflicting approaches and priorities involving others
Ability to think strategically
Comfortable with working with staff and business partners located in multiple international time zones
*Interested candidates who meet the above criteria are invited to submit their application with detailed updated resume together with your current & expected salary to chee-jin.gark@cypress.com or sockling.tan@cypress.com.