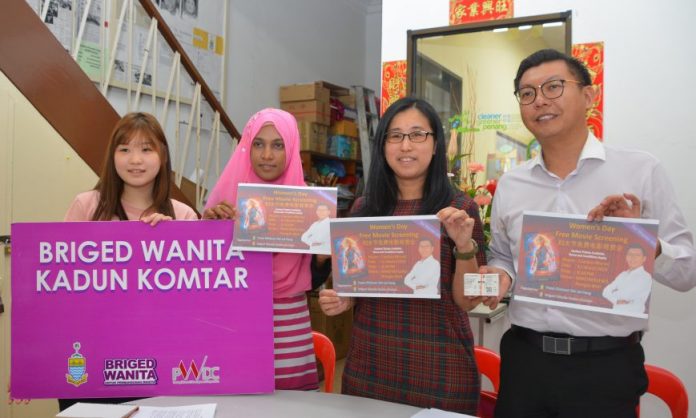 CALLING female voters of Komtar constituency or currently living there to register for a free movie screening of the upcoming 'Captain Marvel.'
They need only to bring their identity card with them for registration. Tickets shall be distributed at the at Prangin Mall MMCineplexs, the venue of the movie screening, on March 11 at 8.30pm.
"We hope that through watching this movie, it will bring across the message that even though women do not have superpowers in real life, they are an inspiration to their family and children. Thus, they are heroes in their own right," Komtar assemblyman Teh Lai Heng told a press conference at his constituency's office at Jalan Talipon in George Town this morning.
Teh added that 'Captain Marvel,' one of the strongest female superheroes created by Marvel Comics, would also be one of the key characters for the next Marvel's big budget movie, 'The Avengers 4.'
"Apart from that, 'Captain Marvel' is also specifically set for airing on March 8 as a nod to women's right as well," Teh said.
Tickets to the movie are limited and would be given on a first come, first served basis. Those interested can visit Teh's service centre to register or contact Latifah Varshay Ibrahim at 017-420 6246 or Wong Hun Theng at 016-4565362.
Source: Buletin Mutiara (https://www.buletinmutiara.com/komtar-rep-marvels-at-womens-contributions-gives-a-movie-treat/)