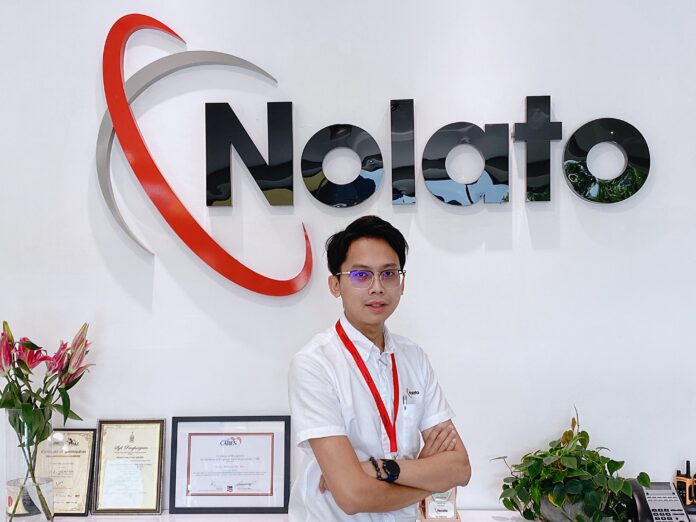 Yew Jin told himself that Penang would be his last destination. He would consider working and planning his retirement in Penang.
Yew Jin wanted to be a military engineer since he was a child. He spent most of his time playing war-genre computer games and crafting origami in the shape of a military ship. Hailed from the state of a paddy field, Kedah, Yew Jin won first place in a crafts competition by building a 3D origami ship out of recyclable materials using his interests. He grew up with parents moving around originally from Terengganu to other states in quest of stable employment. Eventually, they decided to leave their native state and travelled to Kedah in search of employment.
He received his primary and secondary education in Kedah, and later relocated to the big city of Kuala Lumpur to get his tertiary education. Yew Jin works part-time at the restaurant to supplement his income while gaining new experience in a fine-dining western restaurant.
That's where Yew Jin picks up his extensive cooking skills. As someone who trains himself to be a positive-thinker, Yew Jin finds his own way to always learn something new in whenever he can.
He spent his internship in Penang and enjoyed the life in Penang, vibrant, cultural, and nonchalant. Just before Yew Jin was awarded a degree in Mechanical Engineering, he was lucky enough to have received a job offer in Penang. He decided to pursue the career and moved to Penang right back. He is grateful for the opportunity that he is now closer to his hometown, Kedah, and could visit his parents often. Working as a Senior Design Engineer for Nolato Malaysia has enabled him to fully take up new challenges and work on interesting tasks for different projects. What he likes the most about work is that the group develops and grows continuously. The feeling of building something completely new, or creating something that helps others and has a big impact on the overall picture, is incredible.
Yew Jin believes that different industries have different challenges and we will all eventually overcome them, either by self-discovery or teamwork. The industry that he has ventured into now enables him to push himself to another level, learning each one by attending training, self-studies, and self-exploration.
Lifelong learning is indispensable nowadays, says Yew Jin to everyone, especially the upcoming engineers.
Yew Jin considers Penang today to be the most comfortable life has to offer. Easy access to all the good foods, a nice resort-like view, and an endless tour of café hopping. As more and more investors come to Penang to invest, more job opportunities await its talent. Yew Jin told himself that Penang would be his last destination. He would consider working and planning his retirement in Penang.