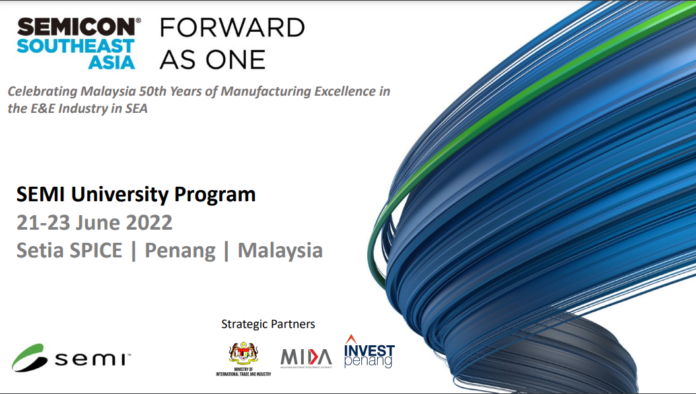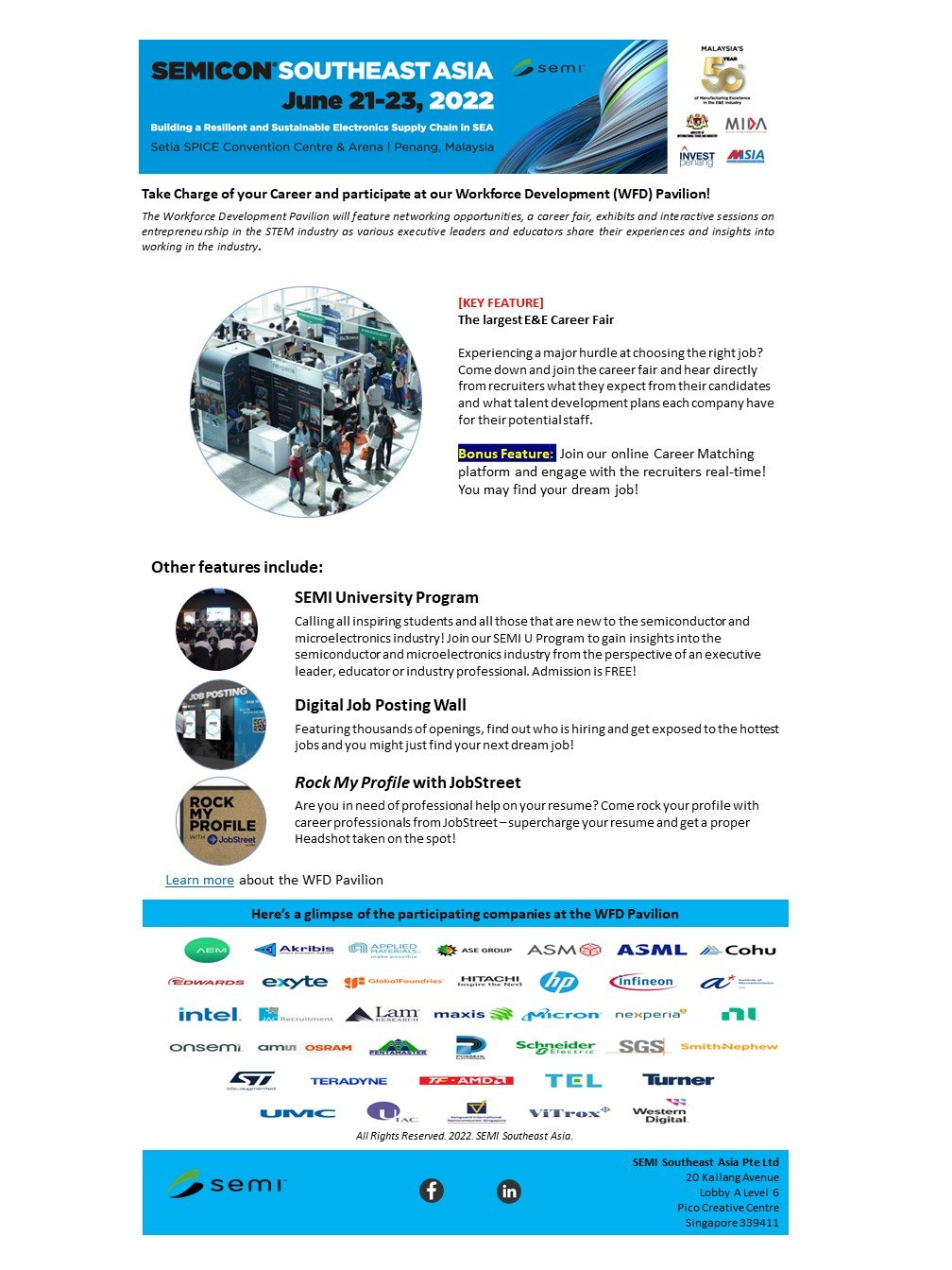 Come down and join the largest E&E career fair – Workforce Development Pavilion (WFD)!
The Workforce Development Pavilion will feature networking opportunities, a career fair, exhibits and interactive sessions on entrepreneurship in the STEM industry as various executive leaders and educators share their experiences and insights into working in the industry.
Come and hear directly from recruiters what they expect from their candidates and what talent development plans each company have for their potential staff.
Bonus Feature: Join our online Career Matching platform and engage with the recruiters real-time! You may find your dream job!