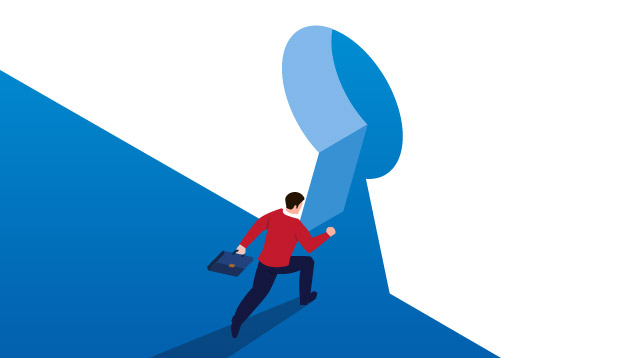 According to a study by Robert Half, at least in two in five (44%) workers would quit their job for a bigger paycheck. This held slightly stronger for women, where 47% of women would resign if offered more money elsewhere, compared to 40% percent of men.
The results have been announced in a US-based survey of 2,800 employed workers 18 years of age, as well as more than 300 HR managers with 20 or more employees.
Other factors on why workers leave their jobs are for a company with a higher purpose/stronger mission or they do not feel appreciated, as depicted in the graph below: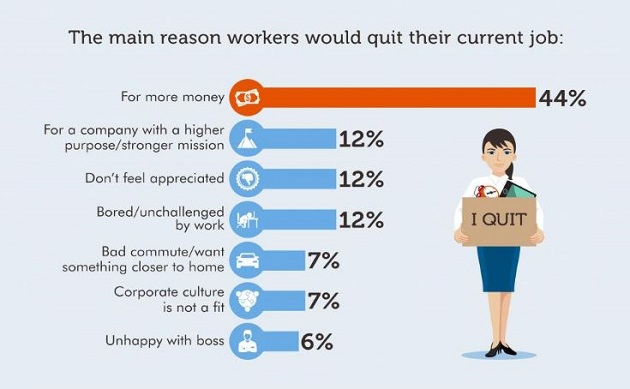 In a survey of solely HR managers, 83% said the way someone quits affects their future career opportunities while only 16% said that it has no affect at all.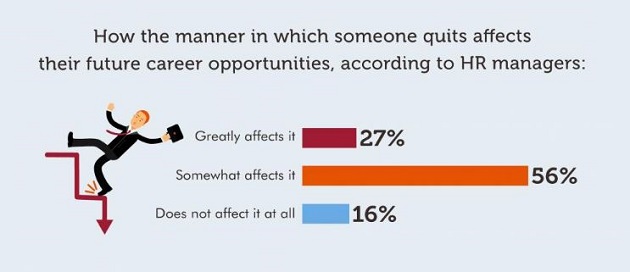 Brandi Britton, a district president for OfficeTeam (a Robert Half company) said: "Employees want to be compensated fairly and feel challenged and fulfilled in their jobs."
She added: "If higher pay is the primary reason for considering another position, professionals should first see if there is an opportunity to discuss a wage increase in their current role. Employers may be open to negotiation if it means keeping a good worker."
Source: Human Resources Online (http://www.humanresourcesonline.net/the-7-reasons-employees-are-looking-to-quit-their-jobs-this-year/)