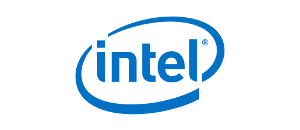 An engineer by passion and training, Hasniza Hashim's made her first big career leap when she decided to join the government agency TalentCorp after almost 18 years working for tech multinationals in Penang. She took on the roles of sector relationship manager and program manager, working with employers from various industries; introducing and implementing initiatives to attract, nurture, and retain talent; and leading the Industry-Academia Collaboration program.
Given the scope of her work, Hasniza traveled often, including regular trips to headquarters in Kuala Lumpur and consistent assignments across the country. It was a period of time marked by 4.30 a.m. bridge crossings, red-eye flights, and business travels away from home—even when her kids had exams.
"It was challenging but also deeply interesting—working with different industries and universities, meeting people and networking. But ultimately it took a toll on my work-life balance, and I had to make a difficult decision. The tipping point came when I got a call from a teacher informing me that my daughter wasn't making progress with her PT3 assignments in school."
It was then that she knew she needed a career break.
Making time for family and clarity
 In the months that followed, Hasniza ensured that her four young children were given all the attention and guidance they needed, while also making time for other things that mattered to her. She continued to pursue a professional certificate in career coaching, took up baking, kept in touch with her friends, and networked. This productive period away from her career sums up Hasniza's outlook well: she is ever-striving, achieving, learning, and exploring ways to give back.
Seven months later, Hasniza decided to make a career comeback by joining Intel Malaysia—a decision driven by her newfound clarity on what a successful career looks like for her: a desire to continue learning, growing, and giving back to the community.
Her career at Intel Malaysia enables her to meet these factors—and make an impact beyond her job description. "Apart from looking at ways to add value to the organization, I also work to raise awareness about the importance of science, technology, engineering, and math (STEM) outside the workplace by running engineering workshops and speaking at schools and universities. I've always been passionate about STEM and this is an avenue for me to give back."
Between her time of reflection and growing her career at Intel, Hasniza says, "I've learnt that a successful career is ultimately the sum of two things: feeling that you've achieved something for yourself and leaving a positive impact on the people around you."
Taking that first step
To those who currently find themselves on a hiatus or in transition, Hasniza acknowledges that the prospect of returning to the workplace can be daunting, but says there are things one can do to mitigate the fear.
"Stay current with the times even if you're on a career break. I found that my self-confidence was affected when I stopped working. So spending time learning, studying, and staying abreast with developments in your field certainly helps. Keep networking and stay in touch with your friends—this keeps you aware of the environment and you won't feel left out."
She adds that, ultimately, it's important to just take that first step. "Check to see if, like Intel, the company has a support system, offering flexibility and special facilities for working mums for instance. Join a peer group, share your thoughts and concerns with others—and stay open to suggestions."
With clarity, a positive outlook, and inspiring role models like Hasniza, making a career comeback might be easier than you think.
Looking to kickstart your career or know someone who is? Check out our current open positions at Intel Malaysia here. Together, let's do something wonderful.
Source: Intel (https://blogs.intel.com/jobs/2020/11/from-career-break-to-comeback-meet-hasniza-hashim-validation-steering-team-lead/#gs.lcm6x6)