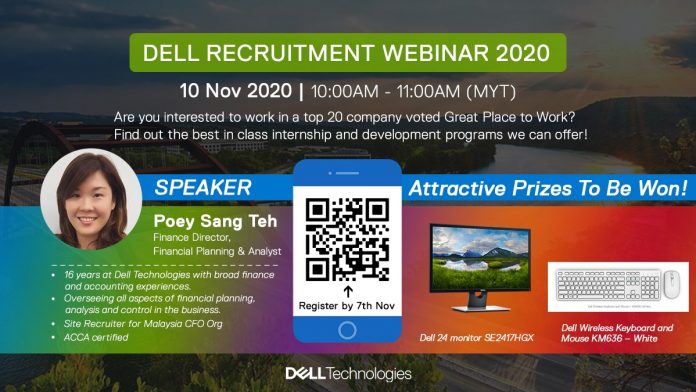 Calling all Accounting/Finance students!
Join Dell's upcoming webinar to learn more about the best-in-class internship and development programs they can offer!
• Date: 10th November 2020 (Tuesday)
• Time: 10AM – 11AM (MYT)
• Venue: Zoom (Webinar link will be emailed to your registered email address after registration)
Link to register: https://dell.to/3l7Bqf8
Sign up now to save yourself a seat!