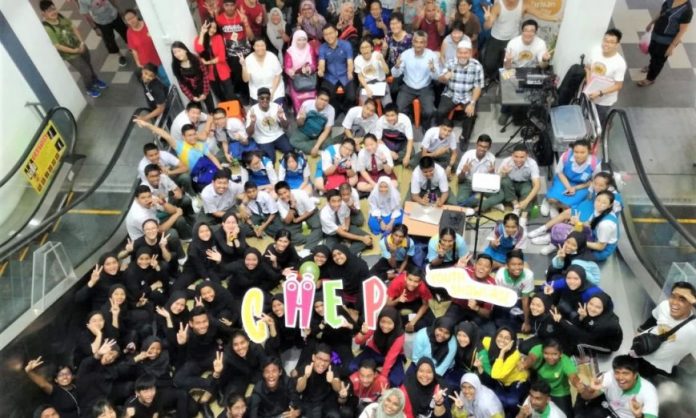 THE eight-day Youth Arts Camp (YAC), which was a learning programme aimed at introducing cultural heritage of local market to the secondary school students, ended on a successful note today.
This was the fifth year the YAC participants got the opportunity to interact and conduct research on a cultural and historical site like Chowrasta Market.
The eager-to-learn participants started off with on-site data collection using observational and creative art-skills during the programme which was a partnership between Georgetown World Heritage Incorporated (GTWHI) and Arts-Ed, a Community-based Arts and Culture Education.
On the collected data, they used art medium taught in workshops (physical theatre, woodcut and comic drawing) to interpret their findings.
Komtar assemblyman Teh Lai Heng said the participants took the opportunity to discover the many cultural heritage aspects in Chowrasta Market, which is the oldest market since 1890s.
He said the market was selected as the choice of site as it is a vibrant local place rich with its local cultural assets.
"Nowadays, many people prefer to shop in supermarket rather than market and that's why this programme could expose the peoples' interest in market.
"Market is also a place of interaction between the people from different backgrounds and cultures.
"I also believe that the Chowrasta Market is the only market to have two escalators," said Teh, who is also the political secretary to Chief Minister Chow Kon Yeow.
A total of 58 participants, aged between 13 and 17, from six secondary schools participated in the programme.
They were from SMK Datuk Haji Mohd Nor Ahmad, SMK Bukit Jambul, SMK Georgetown, SMK Convent Pulau Tikus, Tenby International School and SMK Air Itam.
Also present were Arts-ED programme officer Chen Yoke Pin, GTWHI Cultural Heritage Research and Development Department manager Chuah Ai Kheng, Penang Youth Development Council manager Thoy Siew Ping and IM Global manager Rohaya Ismail.
Source: Buletin Mutiara (https://www.buletinmutiara.com/youths-exposed-to-local-cultural-heritage/)