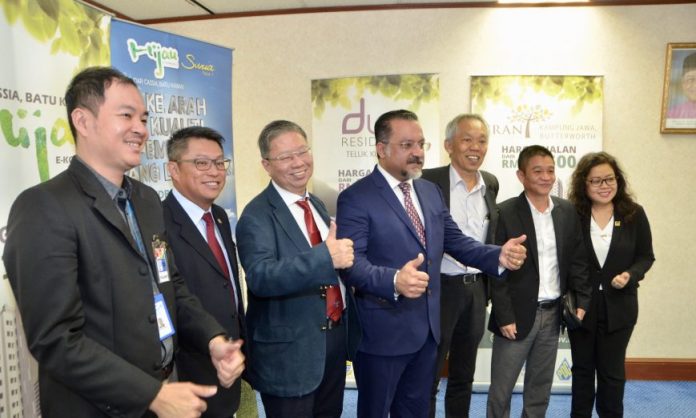 THE Penang government is working towards transforming Penang into a smart city.
State Local Government, Housing, Town and Country Planning Committee chairman Jagdeep Singh Deo said the transformation was in tandem with Penang 2030.
"My priority is to help transform the state into a smart city. I'll be announcing several pilot projects to realise Penang 2030.
"We have fulfilled the pledges made in the GE14 manifesto. We have also managed to control and minimise the overhang value of residential units in Penang.
"I would also like to thank our Finance Minister Lim Guan Eng for being thoughtful, when he announced that first-time home-buyers would be fully exempted from paying stamp duty for properties up to RM1 million from Jan 1," Jagdeep told a press conference today.
He also spoke on the upcoming Penang Property Summit which will be held from 11am to 7pm on Jan 5 and 6 at Setia SPICE Arena.
The event is jointly organised by the Penang Housing Committee and PenEvents for the fifth consecutive year.
Also present at the press conference were PenEvents managing director Ong Ban Seang, REHDA Penang chairman Datuk Toh Chin Leong, the representative from Penang Chinese Chamber of Commerce Datuk Finn Choong Khuat Seng and FIABCI Malaysia (The International Real Estate Federation) chairman Michael Geh Thuan Peng.
___________________________________________________________________________________________________________
Source: Buletin Mutiara (https://www.buletinmutiara.com/building-a-smart-city/?fbclid=IwAR11q7SgTCgEs_wVdguJITDVh3WfjPLiQ8sTM7EK-UeCK9Yd9RotPrYSzSo)