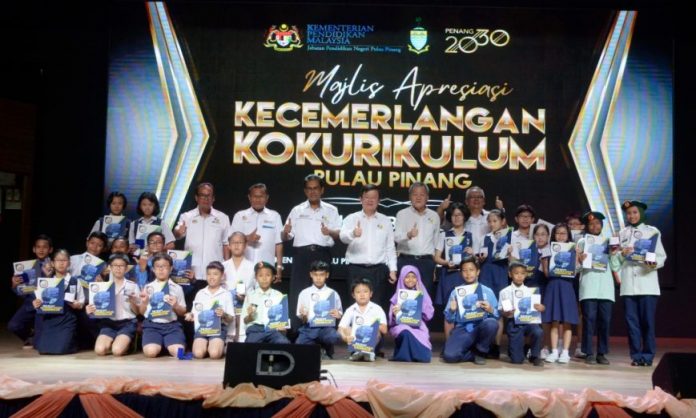 OVER 1,500 students from Penang received compliments for their achievements in co-curriculum competitions at national and international levels.
The state Education Department, in collaboration with the Penang government, held the Co-curriculum Excellence Appreciation Ceremony for the first time to recognise and value their success at the Chung Ling High School (Private) in Jalan Air Itam today.
Chief Minister Chow Kon Yeow commended the students for making Penang proud with their achievements.
"I feel very proud of your success which has lifted the name of Penang at national and international levels," Chow said in his speech.
"Today, we want to celebrate the success of the 1,565 students who have triumphed in various events and co-curriculum categories, including uniformed bodies, clubs and associations and STEM (Science, Technology, Engineering and Mathematics).
"We've won 106 events at international level and 104 events at national level in 2018 and 2019.
"All these achievements reflect the state government's aspiration to mould holistic students in accordance with the requirements of the Malaysian Education Building Plan (PPPM) (2013 – 2025)."
Chow also thanked the teachers and parents for giving their moral support and inspiration to the students.
He added that the victories by SMJK Chung Ling at the International Science and Engineering Fair (ISEF) in the United States, SM Han Chiang at the first Lego League Championship in Houston and SMK Mengkuang at the Bangkok International Intellectual Property, Invention, Innovation and Technology Exposition should inspire other schools to emulate their feats.
Also present were state Education Department human development sector head Ismail Mohd Said and SM Chung Ling (Persendirian) board of directors chairman Datuk Seri Koay Hean Eng.
Source: Buletin Mutiara (https://www.buletinmutiara.com/optimistic-outlook-for-investments-in-penang/)