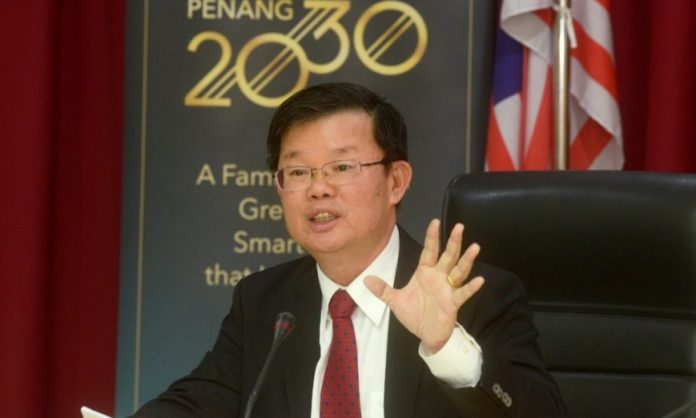 THE Penang government has welcomed Budget 2020 as announced by Finance Minister Lim Guan Eng at Parliament today.
According to the budget tabled by Lim, the state will be receiving an allocation of RM100 million for the development of cable car system at the Penang Hill.
There is also more good news for Penangites as the toll rate for the Sultan Abdul Halim Muadzam Shah Bridge (second bridge) will be reduced by RM1.50 from RM8.50 to RM7.
Responding to Budget 2020, Chief Minister Chow Kon Yeow said it would help to create more job opportunities in Penang as the incentives included in the budget for Foreign Direct Investment (FDI) would be attracting more investors to the state.
"The emphasis given on technical and vocational training is a great move to produce more skilled workforce so as to meet the industry's needs in Penang.
"The budget, which also focuses on the digital transformation with regard to the 5G services, will bring about benefit to Penang.
"Penang's tourism sector will be further enhanced with the allocation of 50 percent tourism tax to the respective states
"The RM100 million allocation for the Penang Hill cable car project is truly welcomed,'' Chow said in a press statement after the Budget 2020 was announced.
Chow also said that the toll rate reduction by RM1.50 for the Penang second bridge would encourage more users as well as help to ease the traffic congestion at the first bridge.
"The state government will study the budget carefully and take positive measures to ensure that Penang benefits from the Budget 2020,'' Chow said.
Source: Buletin Mutiara (https://www.buletinmutiara.com/optimistic-outlook-for-investments-in-penang/)