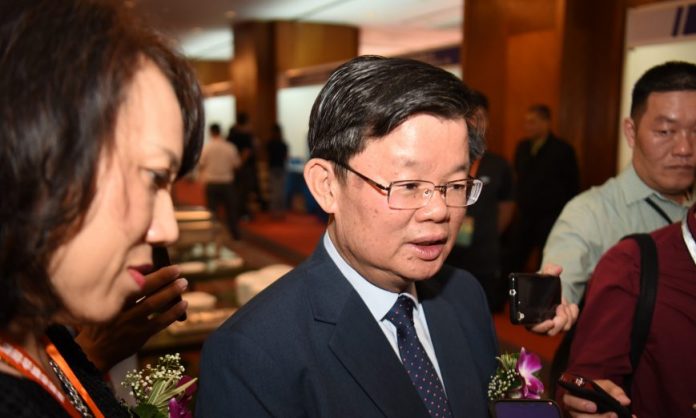 PENANG is maintaining an optimistic outlook in bringing in investments from the United States.
investPenang chief executive officer Datuk Loo Lee Lian said the United States remained as one of Penang's top destinations to bring in investments.
"We have yearly trip to the United States. The objective of our trip is to learn and keep ourselves abreast of the trend in the United States.
"Besides looking for new investors, we also care for our existing investors. We touched base with their corporate headquarters in the United States.
"The Chief Minister met with their leaders, understand their challenges and look out for any opportunity for them to expand their businesses in Penang.
"Besides that, the Chief Minister also explained his vision and the state's initiatives to the leaders," she told the press after attending the first International Electronics Elite Forum 2019 at Hotel Equatorial Penang today.
Loo said that investors would consider various factors before deciding to invest.
"It usually takes at least three to four years. It is a long process.
"The investors will consider various factors such as our cost, talent pool, political stability, the ease of doing business, logistics, risk of natural disaster, tax incentives and others.
"These factors keep changing. They will also compare us with our competitors within Malaysia and even other countries.
"However, we are optimistic," Loo said.
Chief Minister Chow Kon Yeow said the recent trip to the United States was an opportunity for Penang to understand the needs of the multinational corporations (MNCs) that invested in Penang, and to explore new investors.
"We are pursuing a few new cases and seeking re-investment opportunities from the existing investors.
"Majority of the investors are from the electrical and electronics (E&E) sector.
"It is a challenging environment. We must stay ahead of our competitors and understand the trend.
"We have to look at how we can support them," Chow said.
Source: Buletin Mutiara (https://www.buletinmutiara.com/optimistic-outlook-for-investments-in-penang/)