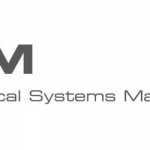 Engineered Medical Systems Malaysia Sdn Bhd
Engineered Medical Systems Malaysia Sdn Bhd is Hiring!
EMS-M, Engineered Medical Systems Malaysia Sdn Bhd is an ISO 13485 medical device manufacturer located in Penang. We have a modern manufacturing plant within the Bukit Minyak Industrial Park. Incorporate in 2014, we are a privately held company specializing in manufacturing devices to client's specifications, developing and manufacturing our own line of proprietary disposable air management products.
Growing with EMS,
We provide a clear understanding of our Company's policies.
We practice a vibrant and energetic office culture.
Opportunities of career growth due to the dynamic .environment that the Company is in.
Our company support fun yet balances working environment.
Quality Inspector (Medical Devices)
Essential Duties:
Perform incoming inspection of raw materials and report the result.
Review the work order for information on the sampling inspection of products in the process production line and report the result.
Perform visual inspection, dimension measurement and testing as per specification requirement for the part number.
Release product on a timely basis to the next process.
Final inspection of packed products per requirement.
Document the inspection results on a timely basis in the relevant QC records.
Responsible for keeping QC records and calibration records.
Support engineer in validation runs.
Job Requirements:
Candidate must possess at least Higher Secondary/STPM/"A"Level/Pre-U, Professional Certificate, Diploma/Advanced/Higher/Graduate Diploma in any field.
At least 1 Year of working experience in the related field is required for this position.
Preferably Non-Executive specialized in Quality Control/Assurance or equivalent.
Required languages: English and Bahasa Malaysia.
Fresh graduates are encouraged to apply.
Work location in Bukit Minyak Industrial Park, Penang.
*Interested candidates who meet the above criteria are invited to submit their application with a detailed resume stating current & expected salary to Mr. Lim Zi Hao at zihao@engmedsys.com OR call 04-504 1252 (Ext.: 110) for further enquiries.