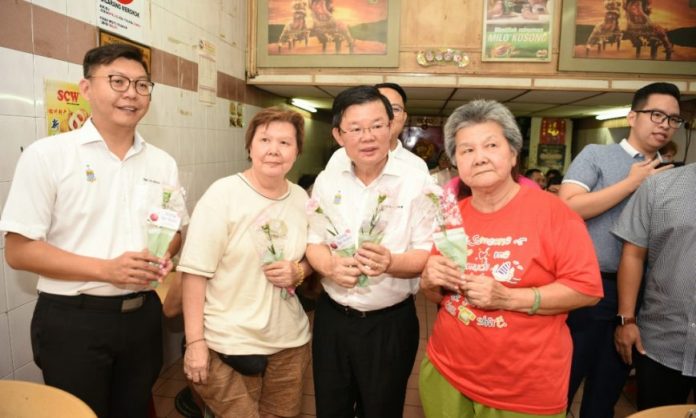 IT takes everyone to actively play their role to fight Covid-19.
Chief Minister Chow Kon Yeow said that, importantly, people must ensure that their personal hygiene is taken care of.
"The state government is taking proactive measures to either postpone or cancel state events, which involve a huge number of people, for the time being. We also advise other private organisations to consider rescheduling their events if the events affect many people.
"A screening process has to be conducted on the guests or participants should the organisers wish to proceed with their events.
"The organisers are advised to also ensure that their guests practice good personal hygiene," Chow told a press conference at Chowrasta Market after distributing flowers to women traders and market-goers today.
Chow also spoke about the initiative at Komtar.
"There will be temperature screening exercises to screen visitors at Level 1, 2, 3 and 6.
"We are doing our best for the people besides raising awareness on Covid-19.
"Let's do our part to prevent the spread of Covid-19 in communities," he added.
Source: BULETIN MUTIARA (https://www.buletinmutiara.com/personal-hygiene-is-important-to-combat-covid-19-says-cm-chow/)