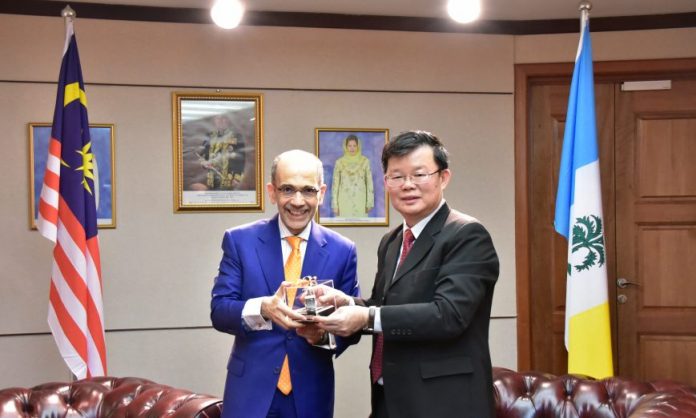 ITALY is hoping for a better collaboration with the Penang government on several key projects such as recycling, waste management and constructions.
Its ambassador to Malaysia Cristiano Maggipinto said the country was open to ideas.
"We hope to be able to start new ventures with Penang, or even taking part in existing projects," Maggipinto told Chief Minister Chow Kon Yeow during his courtesy visit today.
Maggipinto also commended the state's effort in conserving and preserving heritage in Penang, particularly George Town.
Chow said the George Town World Heritage Incorporated (GTWHI) was assigned to manage, monitor and promote the George Town Unesco World Heritage Site.
Chow added that the state paid attention to issues brought up by local activists, and work on improvements.
Both Chow and Maggipinto also spoke on flooding incidents in Penang and measures taken to mitigate floods.
___________________________________________________________________________________________________________
Source: Buletin Mutiara (https://www.buletinmutiara.com/lets-work-together-italy-tells-penang-2/?fbclid=IwAR3X_K0IbQeYqux91Qa19P7dtovTtMI6dT6vBbUtZe-sxfAgUlg8qw9UlBo)